Top 10 Posts of 2019 : Recipes & Reviews
It's officially 2020. Enter all the jokes about "Hindsight is 20/20." However let's take a look back at the Top 10 posts of 2019, on my website. A quick observation would be "more homemade bread and restaurant reviews!"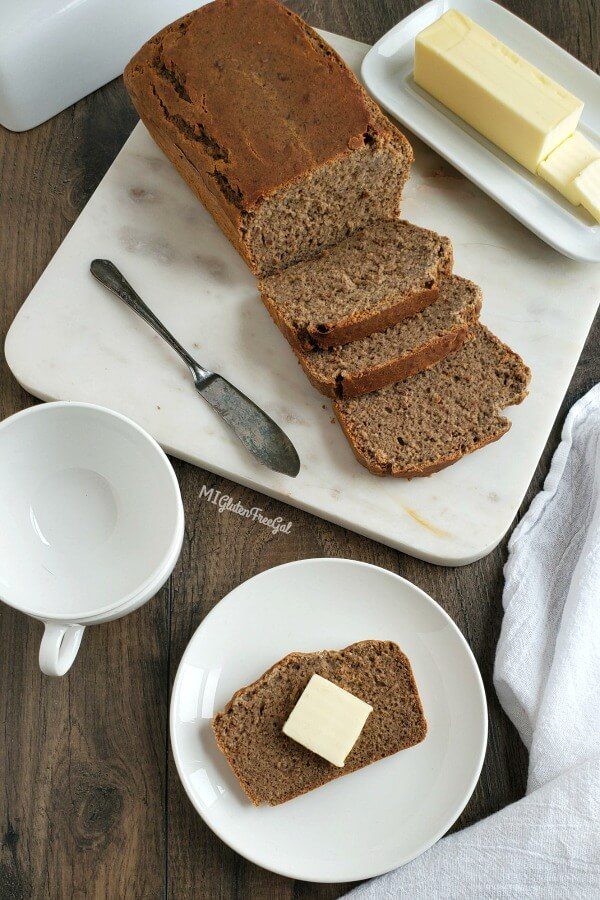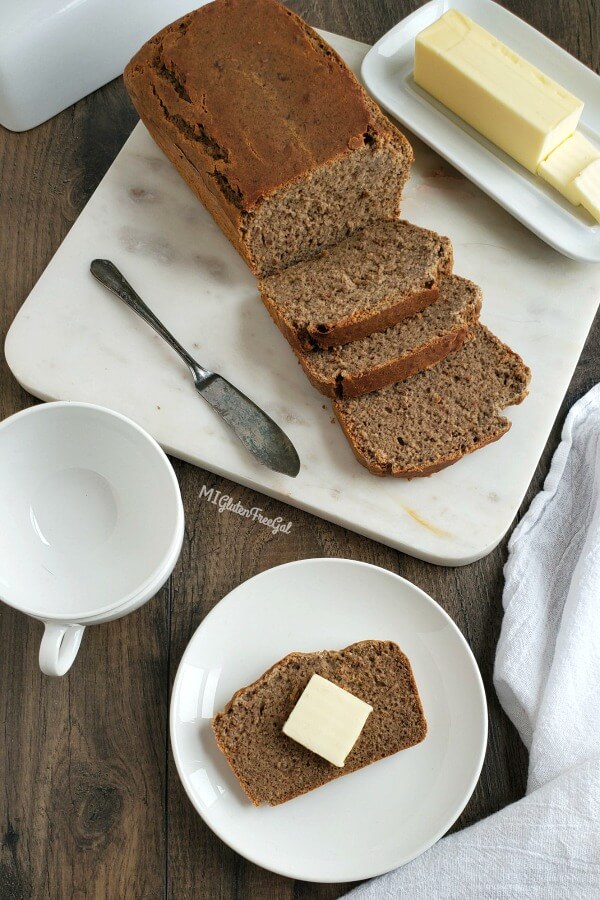 My husband's grandfather passed this recipe down to me. I still have the piece of paper with his handwritten directions. For that and many more reasons, this is one of my favorites. If you like buckwheat, you may also like my gluten free buckwheat pancakes with homemade strawberry sauce!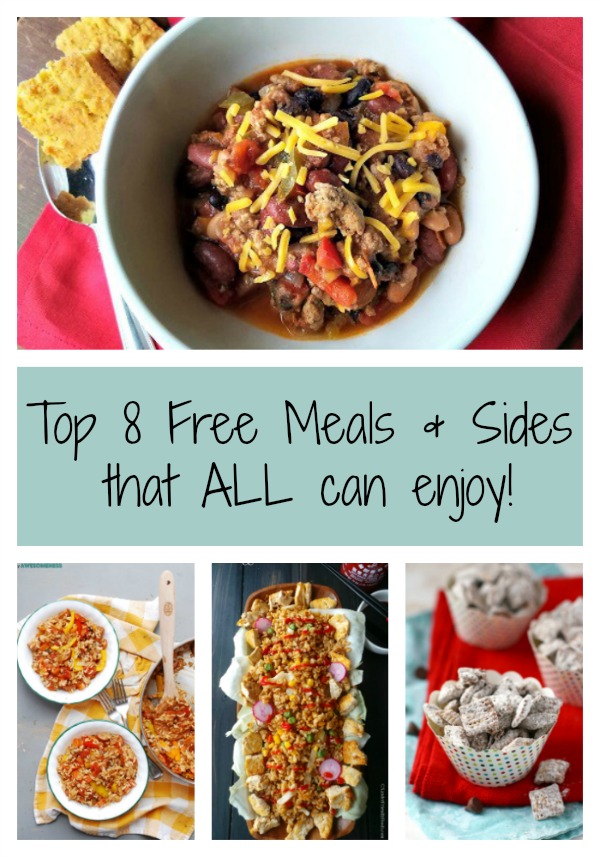 After so many years of helping with the gluten free kids camp, I take food allergies very seriously. I created this post 2 years ago after presenting to a church conference about food allergies. There are lots of great recipes here. Need something to tide you over? Check out my favorite Top 8 allergy free snacks!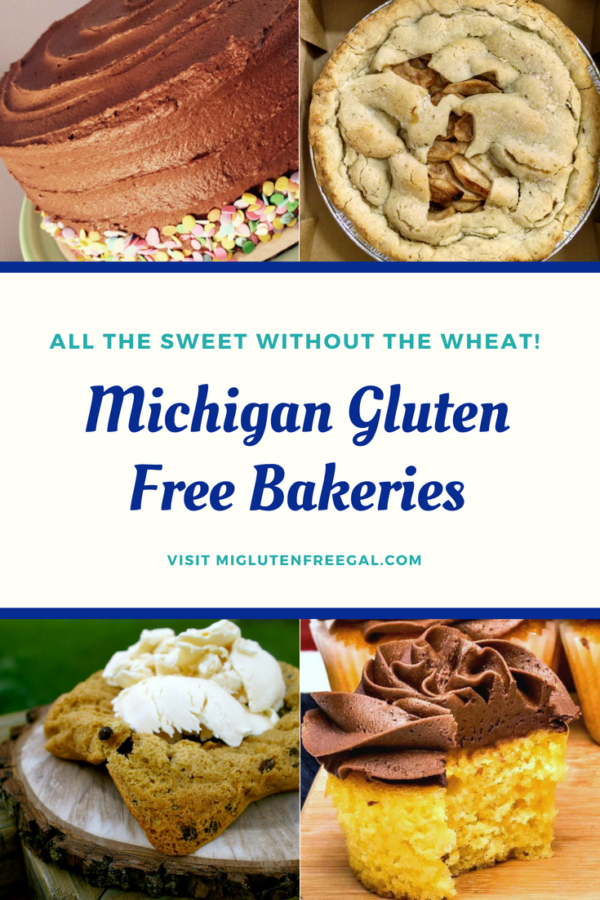 This is one of my favorite projects. I've taken lengths to interview most of the dedicated gluten free bakers in the state of Michigan. All are compiled in this one list, along with an embedded map! I hope to add 2-3 more in 2020, so be on the look out! You'll find some of their treats in Michigan Coffee Shops.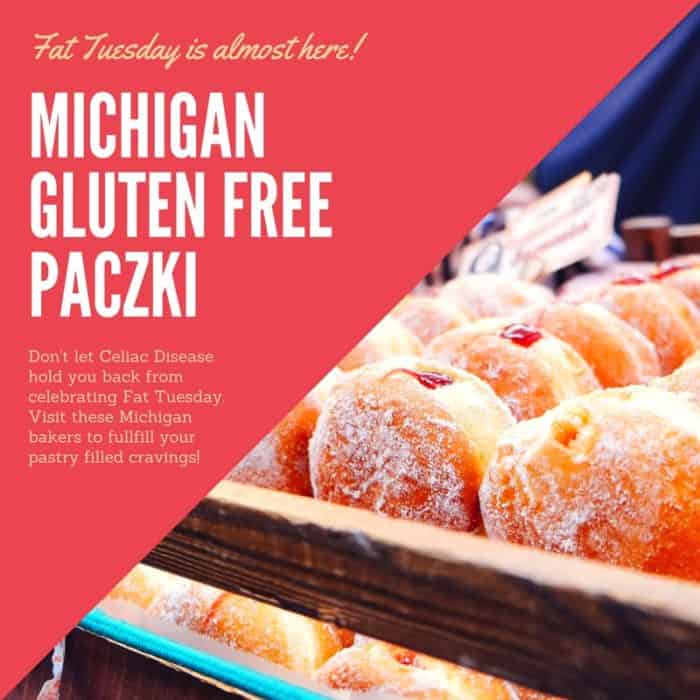 Years ago, only one gluten free baker offered paczki before Lent. Now a handful offer them across the state. Some bakers even produce vegan packzi! Know what else is apparently connected to Mardi Gras? Moon pies. Try my homemade gluten free Moon Pie recipe, and join in the fun!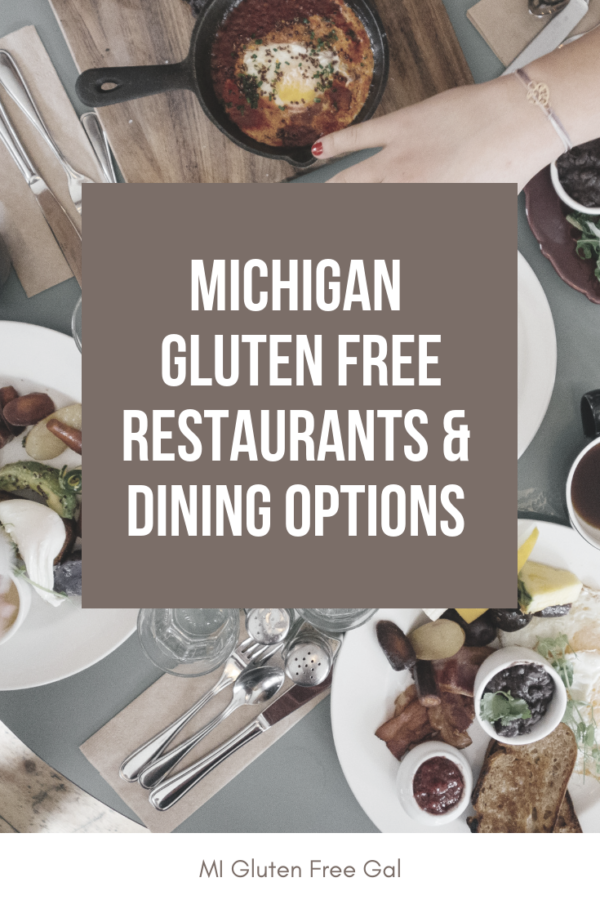 The question I'm asked most: "What's safe to eat in "x" city?" I've compiled a list of all the places I've eaten. In addition, other readers submitted their gluten free dining adventures, in the comments. However, make sure to always ask questions of restaurant staff prior to dining out.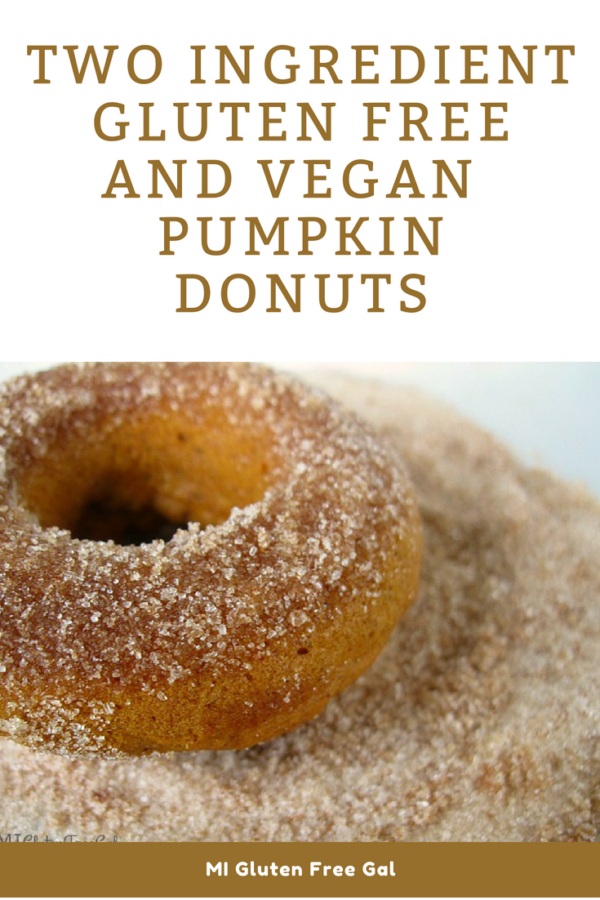 When I shared this recipe in September, my Facebook page lit up like a Halloween Jack O' Lantern! These easy gluten free pumpkin donuts require only two ingredients, and taste great any time of year. Looking for a plain donut? Try my Basic gluten free cake donut recipe. It uses applesauce instead of eggs, and contains no dairy!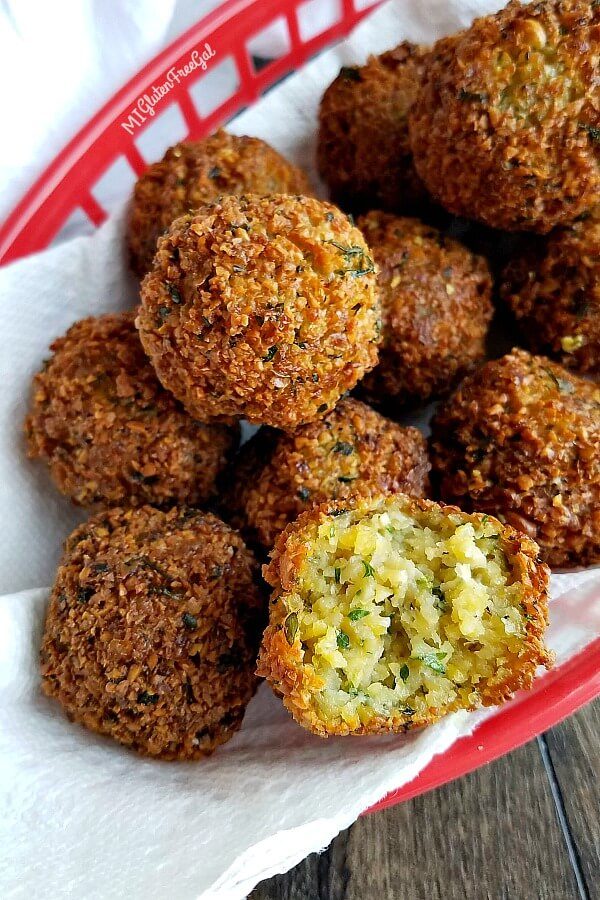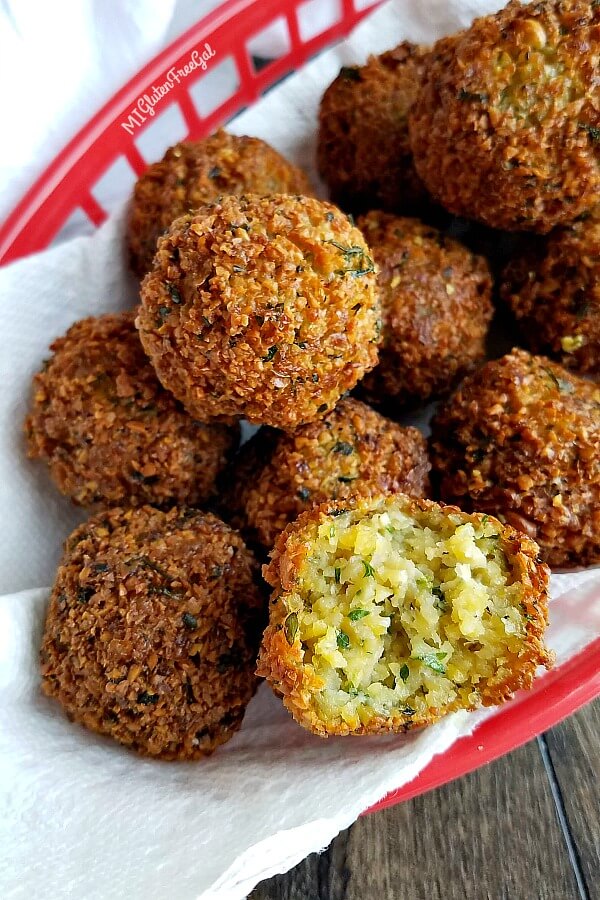 Pinterest users apparently love falafel. 14,000 people checked out this recipe via that platform. Made with raw (NOT CANNED) chickpeas, these deep fried veggie balls are delicious. If you love chickpeas, check out these 5 other fun ways to eat chickpeas. And if you love round snacks, check out Vegetarian Mamma's Air Fryer Risotto Balls!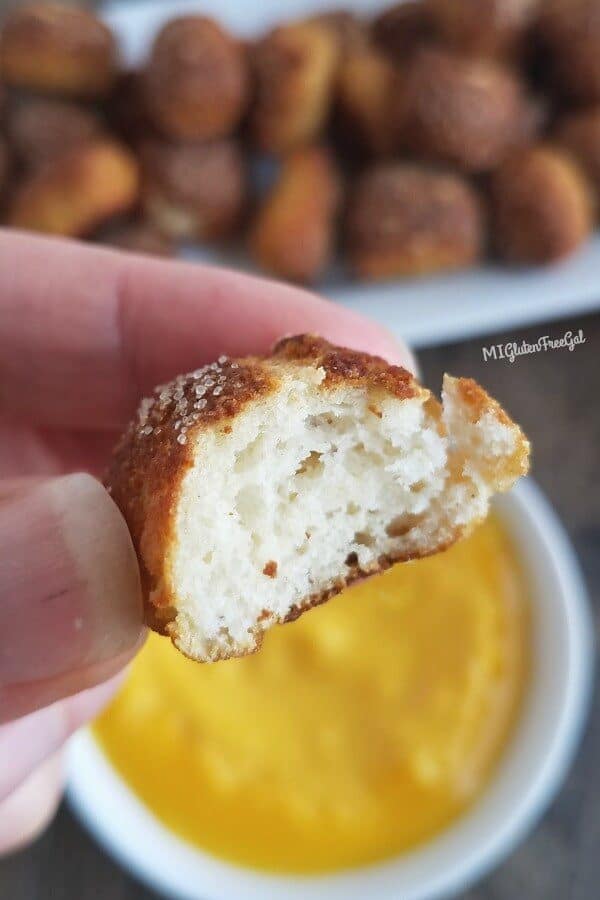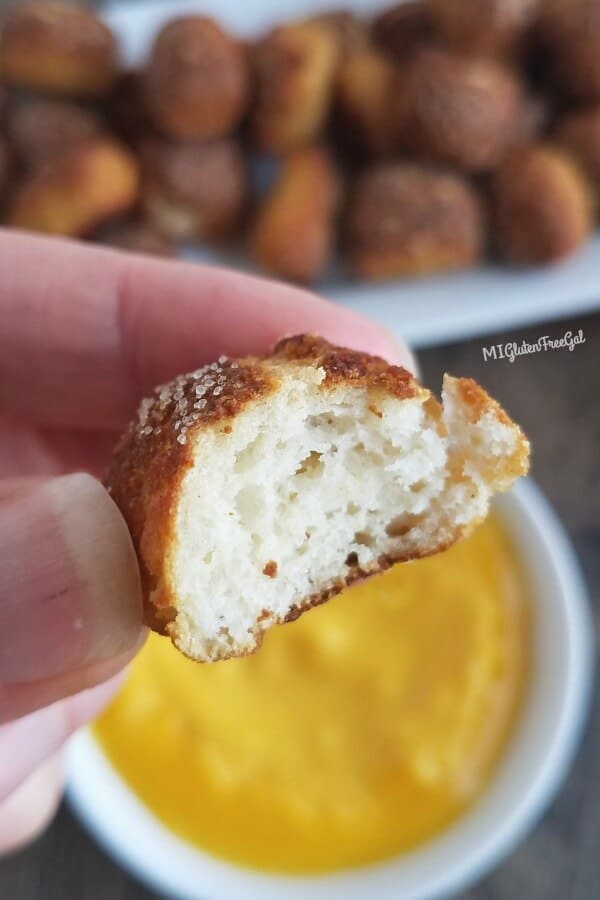 I love these soft pretzels. My non-gluten-free husband ADORES these soft pretzels bites. In addition, starting with Bob's Red Mill Gluten Free Pizza Crust mix makes this RIDICULOUSLY easy! They pair perfectly with Full Flavor Foods cheese sauce. Looking for more cheesy goodness? Check out my recipe for baked gluten free mozzarella sticks.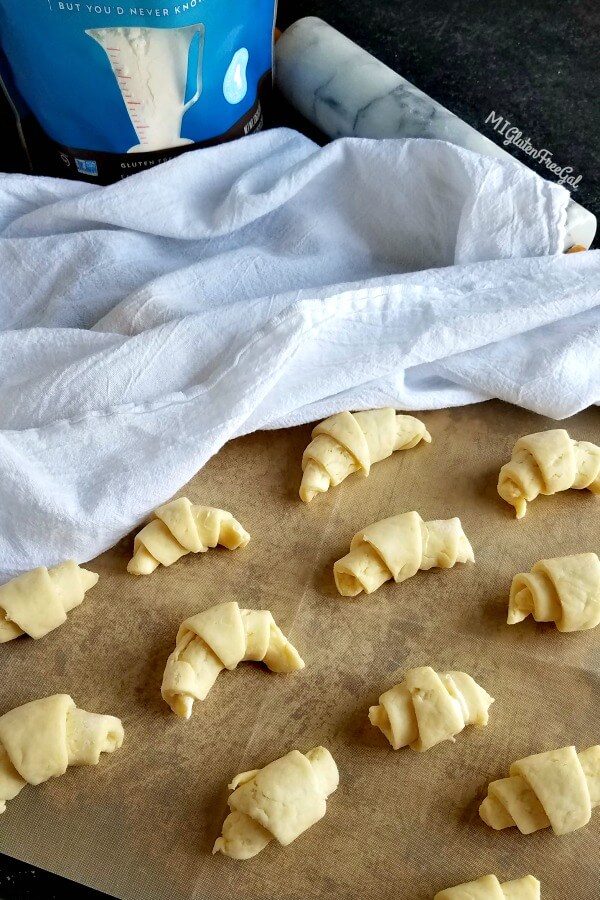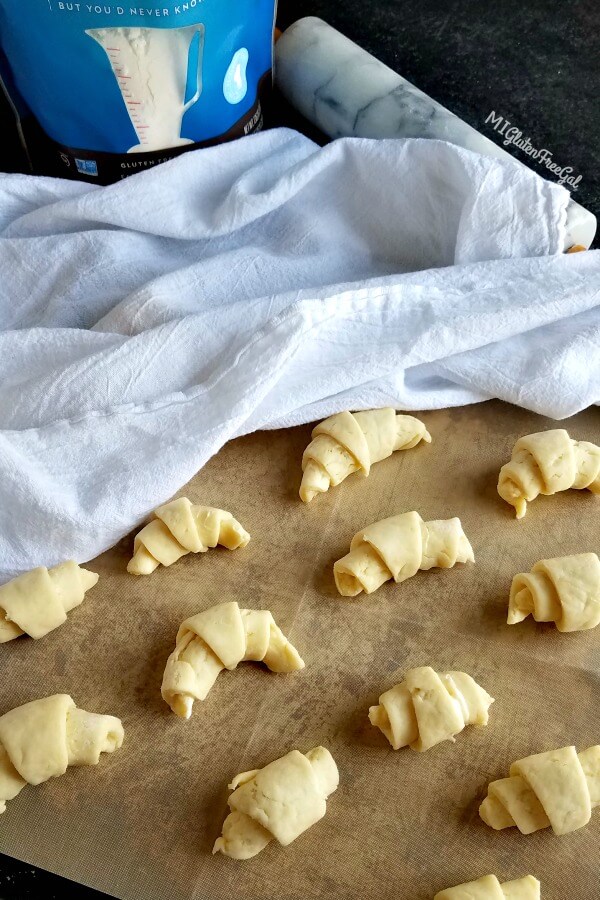 This is my new personal favorite recipe. I've used it to make many things, including pigs in a blanket and a Cheeseburger Crescent Ring meal. But please note. I've only successfully made this with Cup 4 Cup brand gluten free flour, which contains milk powder. Please know that not all flours are the same, as Flippin' Delicious explains in her gluten free flours article.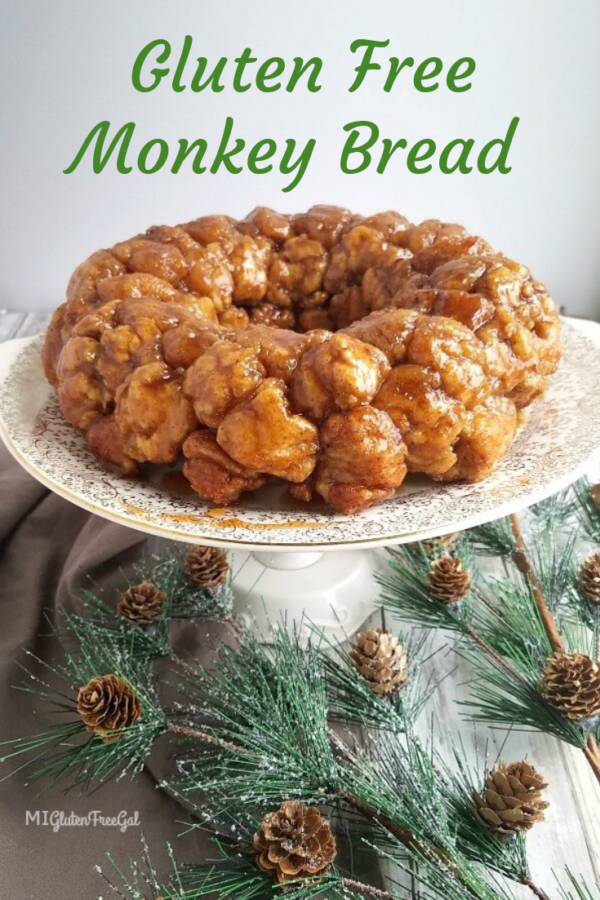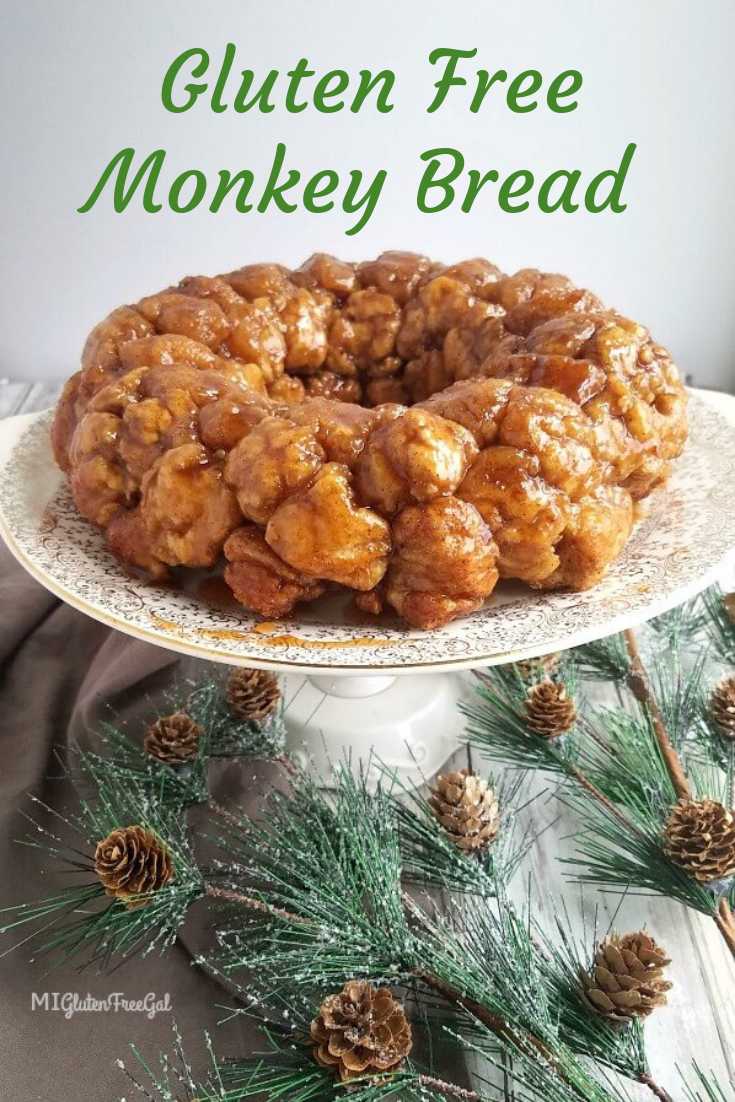 This recipe is hands down, the most popular on this site. Written in 2019, more than 58,000 Pinterest users have looked at it. (The second most popular pin is for my Gluten Free Meatballs.) Over 12,000 people have landed on this recipe on my website. That just blows my mind! I'm so happy that I can help you again enjoy the treats you've missed!
In conclusion, I'd like to thank all of you for your continued support of my website. Living an hour from my relatives, in many ways this community has truly become my family. I hope that we have many more opportunities to help one another in 2020, and into the next decade.
Sincerely, Margaret
The post Top 10 Posts of 2019 : Recipes & Reviews appeared first on MI Gluten Free Gal.
Top 10 Posts of 2019 : Recipes & Reviews