We made it through another month! And this one was a really hard one to make it through, on account of we had to wait for days and days for the election results, and then there was this whole stupid slow-motion effort to pretend that the election didn't have results, and what with one thing and another I have aged approximately two hundred years.
The true headline of November has been my discovery of the sweetest and dearest sitcom since The Good Place got me through the 2016 election. It is — and I do not say this lightly — woth subscribing to Apple TV for. The promos make Ted Lasso look like a very broad fish-out-of-water comedy, about a college football coach who leaves Kansas to coach football (the other kind) in England, where they find his good cheer and optimism annoying and charming. The owner of the team is an ice queen who wants revenge on her ex; the players you need to care about are a cinnamon roll Nigerian kid doing his best; a Mancunian fuckboy with a girlfriend who deserves better; and a very cross veteran footballer reaching the end of his career. On a macro level, it's about friendship, grudging respect, and non-toxic masculinity. I can't describe how much I loved it.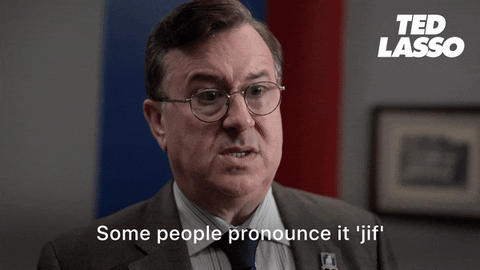 I did, against all odds, read some books this month! The best one was Yoon Ha Lee's Phoenix Extravagant, which I reviewed here. Dit dit dit, this just in, I adore Yoon Ha Lee's writing! Now begins the long wait for whatever he's going to write next.
A plurality of my November reading was YA. Raybearer, by Jordan Ifueko, is one of those YA novels that I enjoyed a lot but didn't necessarily understand why it was YA. It felt like an adult SFF book, not least because it's a little slower-paced to allow for more diligent and thorough worldbuilding. That's not a complaint! I liked the book a lot. It's about a girl whose mother sends her to become a magical attendant to the crown prince, but secretly her mission is to kill the crown prince. By the time the spell comes due, Tarisai has formed a strong bond with Dayo (an ace! cinnamon roll! whom everyone must love!), and she is determined to find a way to protect him and break her mother's power over her. I truly can't say enough about the worldbuilding in Raybearer, and I say this as a person who is not easily won over by worldbuilding. Can't wait to read the sequel!
Girl, Serpent, Thorn, by Melissa Bardashoust, is inspired by Persian mythology and features a girl whose skin is poison. Soraya has never had what one would call a thriving social life! Instead, she's been shut away from all companionship while her brother is groomed to become the shah — until her brother's team captures a demon. Certain that she can get answers out of the demon, Soraya enlists the aid of one of her brother's guardsmen to sneak into the dungeon and find out what the demon knows about the curse that makes it impossible for anyone ever to touch Soraya. Mayhem ensues! The best thing about this book is that at one point I was like "ooooooh I hope she [spoiler] and gets with [spoiler]," and the reason I have redacted that wish is that it came truuuuue! It's the fairy tale subversion of my dreeeeeeams!
Candace Montgomery's By Any Means Necessary is a book about saving an apiary that's not really about saving the apiary. I tell you this because my enjoyment of the book would have been substantially abridged had I not read the end and learned that it's not really about saving the apiary. Because, spoiler alert, they don't save the apiary. Saving the apiary isn't the point! By Any Means Necessary is a character-driven story about a first-generation college student grappling with the effects of gentrification in his L.A. neighborhood (which threaten to destroy his late uncle's beloved apiary), his budding relationship with a hot guy named Gabe, and his complicated relationship with his shitty grandfather. Torrey has a wonderful, funny, vulnerable narrative voice and a baller group of friends. I'd read one book dedicated to each of his STEM friends.
(Oh, I also read Brit Bennett's The Vanishing Half, which is not YA, but we're going to do a podcast on it later. So you will hear about that in the fullness of time!)
---
My favorite read overall this month was an Untamed fic, perhaps to nobody's surprise. I read a fair bit of fic this month, much of it excellent, but by far my favorite was this Saturday Night Live AU called "live from new york," by varnes. It's a contemporary AU in Lan Wangji's POV, with brief interludes in other POVs, most notably Yanli's. To date it's my most favorite fic for Yanli. While Untamed fic correctly adores and treasures the women of The Untamed, who are angels, "live from new york" gives her a whole-ass emotional arc and actually somehow gets me on board with her romance with Jin Zixuan. My friends promoted it to me on the basis that it contains very good pining. A, that's correct! But B, it also contains a bunch of really fun jokes! And C, it describes emotions really really well. I loved it and I want to immediately reread it.
How was your reading in November? And do you have any reservations about Ted Lasso? If so, please share them in the comments so I can dissuade you!
The post November Reading, Plus an Advert for Ted Lasso appeared first on Reading the End.