In this session "Aligning innovation to the needs of the customer and the business", we heard how NRG consistently puts the customer first, and what that means for their future, and their digital transformation going forward.
At NRG they strongly believe that customer satisfaction, through a perfect #UX, is a key of success, it is a true business value.
Christy Nolan, Senior Manager of Digital Operations at NRG Energy, explained how NRG evolved their digital business in alignment with the needs of their customers–starting with real-time data from Dynatrace App Mon/UEM and DC RUM, and the journey it was to make all the involved team understanding the high value they'll have from Dynatrace (short and easy journey indeed).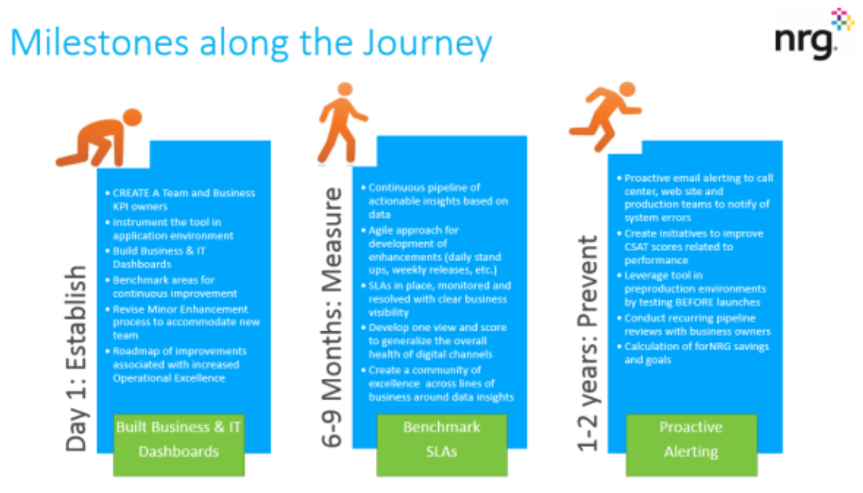 She also shared how NRG measures itself against the competition using Dynatrace Synthetics: how digital stakeholders drive clear and informed decisions that push the business ahead in the retail energy marketplace.
"The Dynatrace dashboards provide a new way of communicating with one another. Systems of innovation: it is no longer about billing, etc… it's about powering your life!" said Christy Nolan, Senior Manager of Digital Operations at NRG Energy.
The post NRG: Successful digital transformation takes unified effort across broad spectrum of people, processes, technologies appeared first on Dynatrace blog – monitoring redefined.