Last Friday we held our 7th annual Pumpkin Carving Party and it was a hair-raising, bone-chilling, fang-tastic, and spook-takular success!
We had a great time carving pumpkins, playing games, eating food from local food trucks, and hanging out with our clients, friends, family, and community.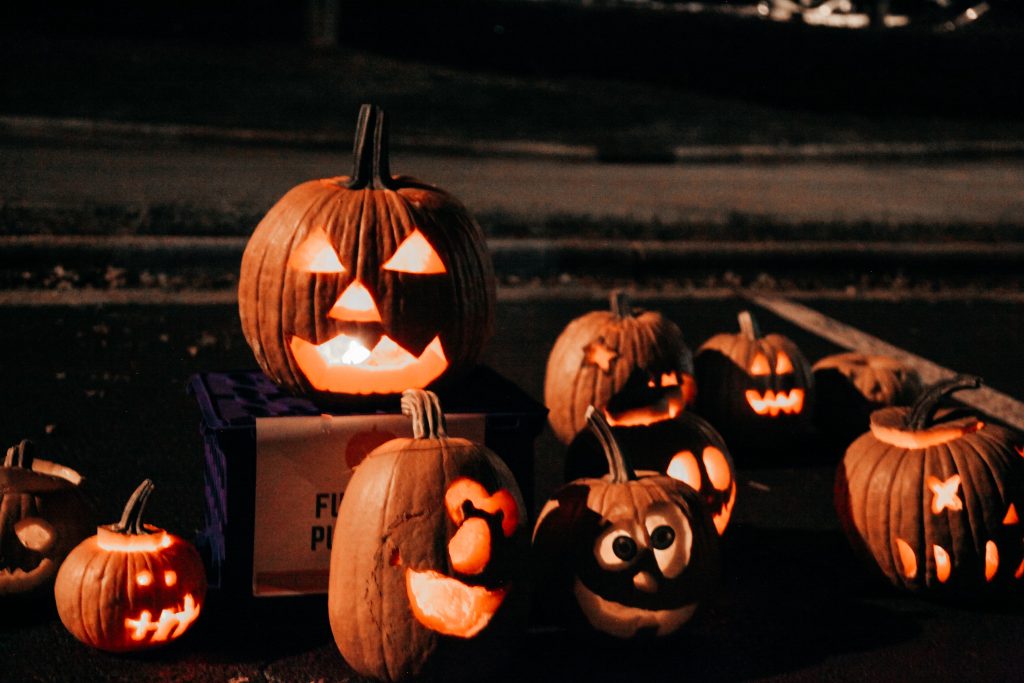 Getting Ready for the Pumpkin Carving Party
All day Friday we worked hard to decorate, setup, and get costumed for the big event. We had people dressed up as wrestlers, Minnie Mouse, someone 'running late', Holly Golightly, Spiderman, and more.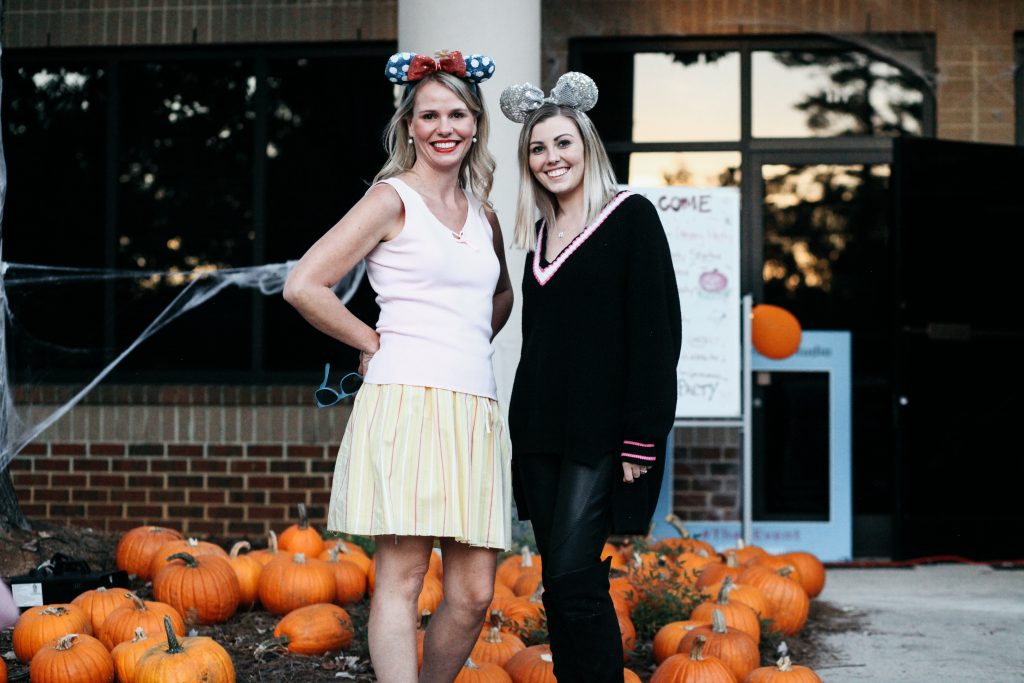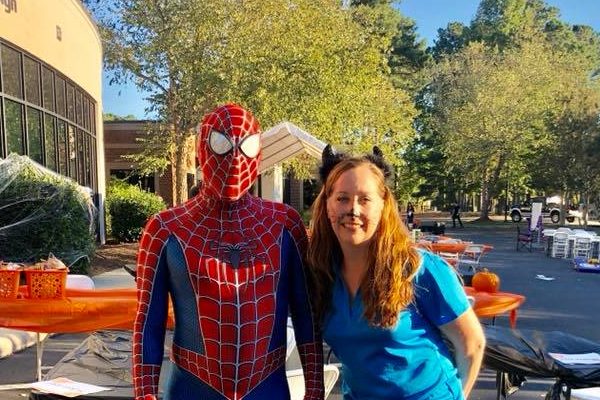 Everyone was definitely in the Halloween spirit and excited to get the party started.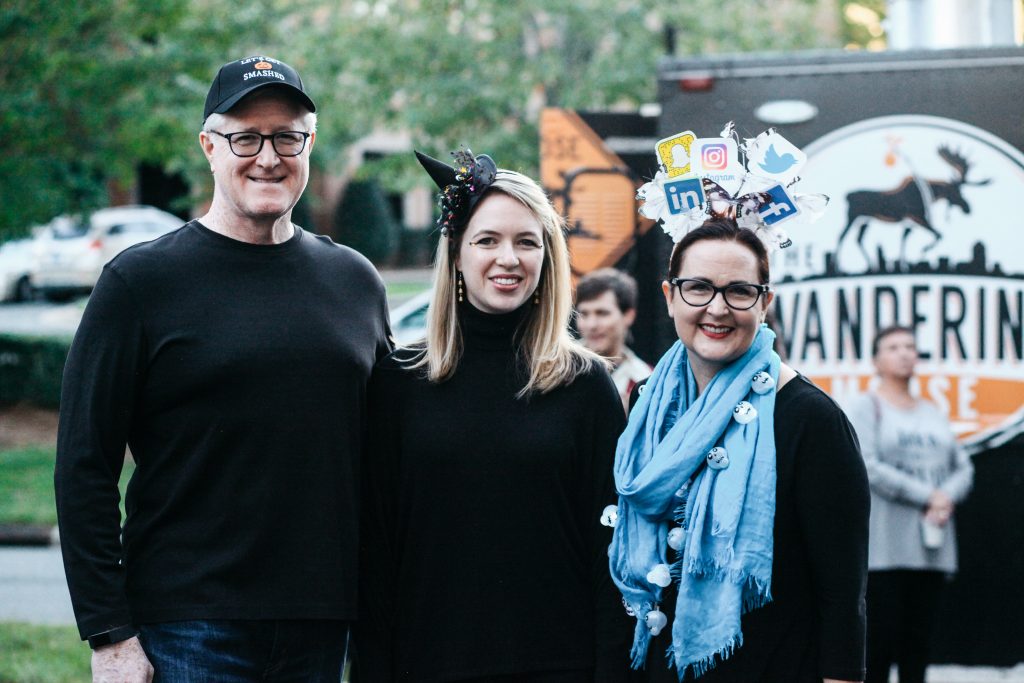 The Pumpkin Carving Designs Were Boo-tiful
We had a range of pumpkin carving skills at the party – from beginners to advanced. And while we did provide stencils, some got really creative with their free hand carving.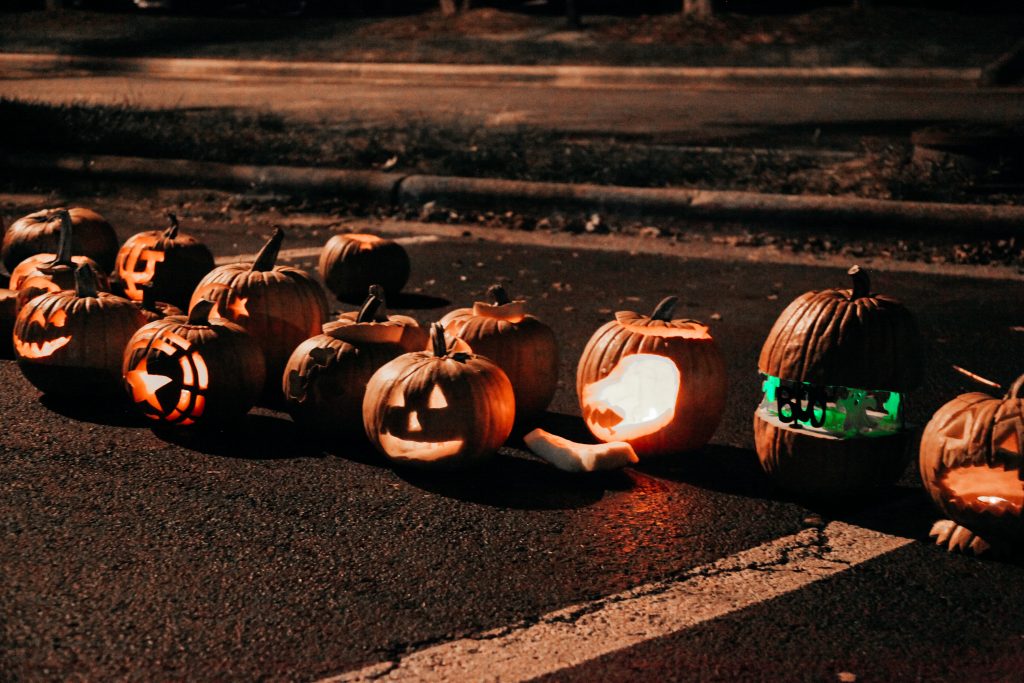 Later in the evening we had a pumpkin carving contest, where we awarded the Scariest, Most Original, and Funniest pumpkin designs (winners in order below) with an award and goody bag.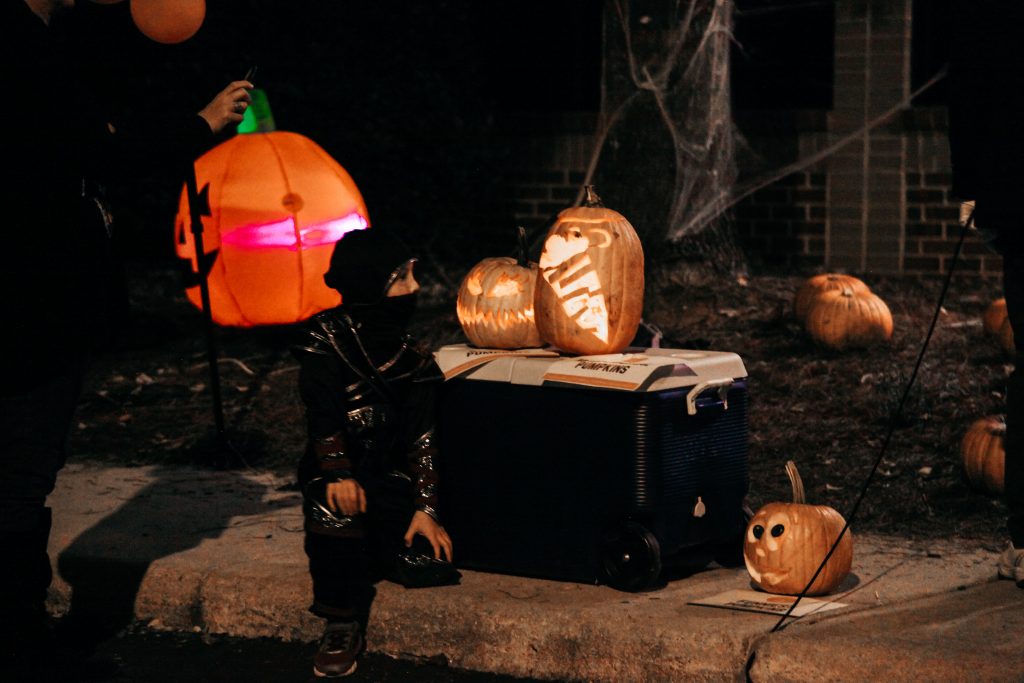 Costumes Galore!
One of the best things about the evening was all the costumes! Kids and parents both were dressed up in fun and interesting costumes. We saw Sherlock Holmes, the Incredibles Family, mermaids, Wednesday Adams, superheroes, unicorns, Peter Pan's shadow, and so many more. Even some pets got in on the costume action!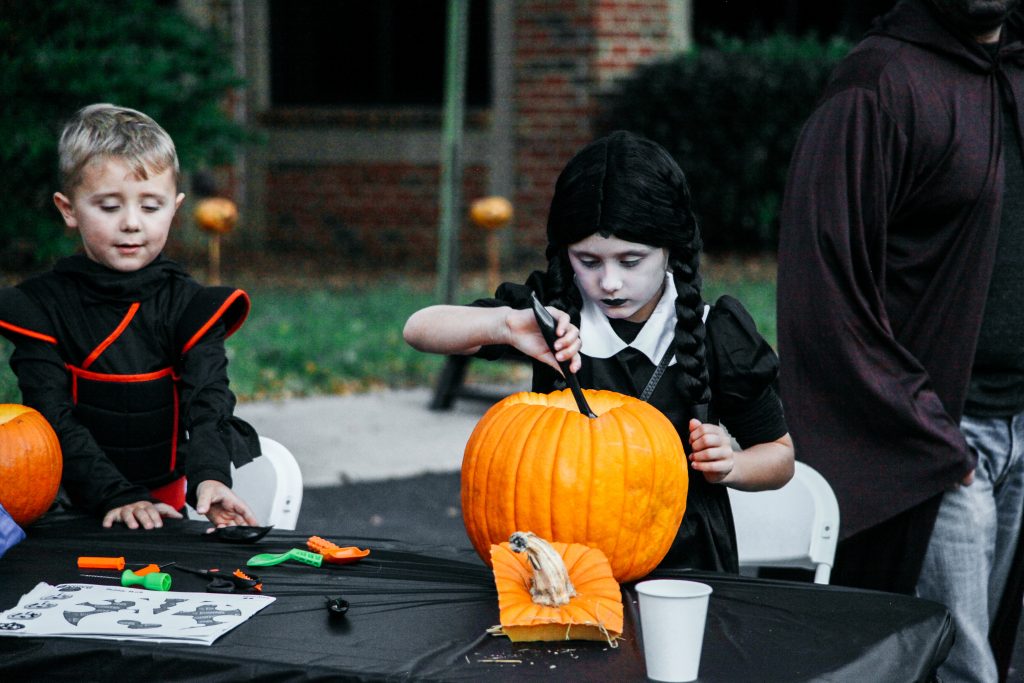 We also held a costume contest for kids, pets, and adults, where we awarded the Scariest, Funniest, and Most Original costumes (for all three groups) with an award and goody bag. Peanut Butter and Jelly won the Funniest kids costume!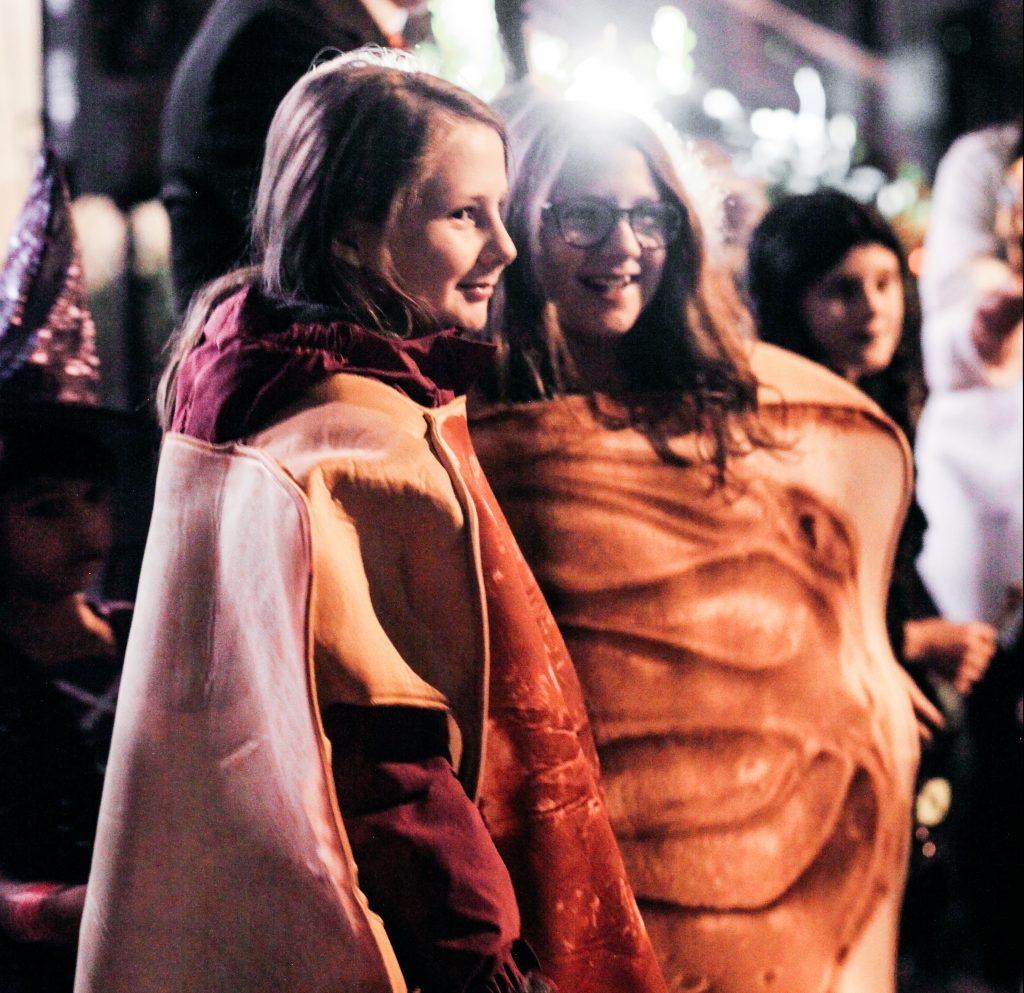 Photobooth Fun All Night Long
In addition to all the games, pumpkin carving, and contests, we also had a fantastic Halloween-themed photobooth. Guests had a great time posing for the camera with fun props in their costumes.
Good Food from The Wandering Moose and The Crazy Waffle
Local food trucks, The Wandering Moose and The Crazy Waffle, came out to celebrate Halloween with our team and guests. They cooked ups some delicious barbeque and dessert waffles.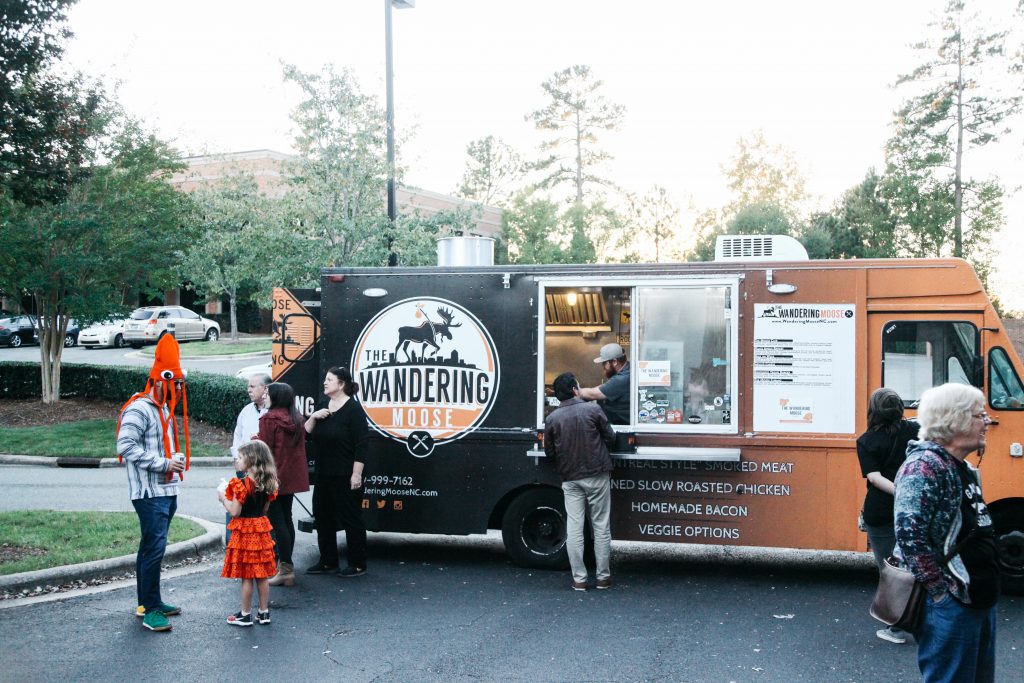 Party go-ers loved the food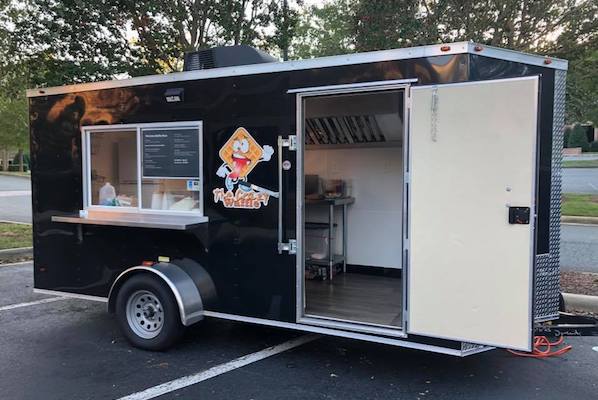 A Spook-takular Night of Halloween Fun
The party was a spook-takular success! We enjoyed spending time with our clients and community and loved seeing all the costumes and pumpkin carving designs. If you weren't able to make the party this year, we hope you'll be able to attend next year.
The post Our 2018 Pumpkin Carving Party Was Spook-takular Fun! appeared first on TheeDesign.