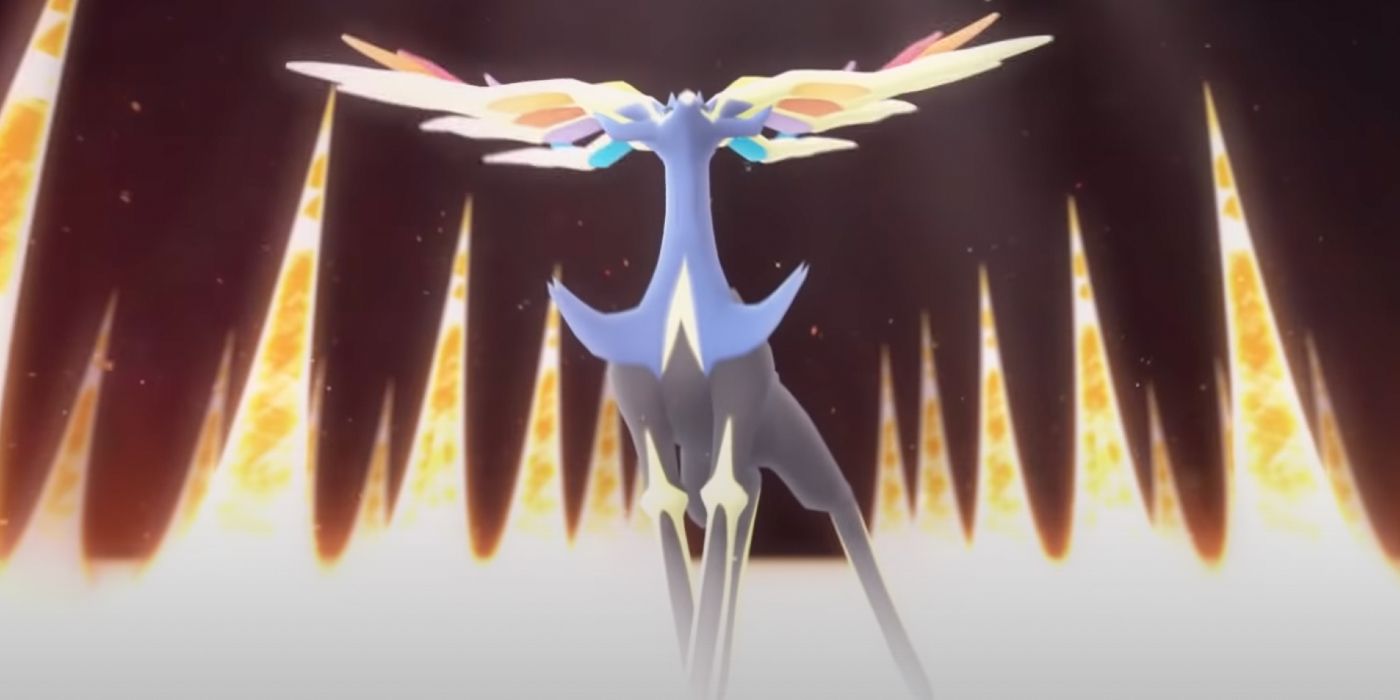 Although the COVID-19 pandemic hindered the way many people play Pokemon GO, the game has continued to maintain a strong player base with regular updates, new features, and much more. At the beginning of 2021, Pokemon GO introduced a new level-cap, a Seasons mechanic, and brought players new Pokemon originally discovered in the Kalos region, among other significant updates.
Last week, Pokemon GO announced a massive update to the game that would bring new Legendary Pokemon, new 6th generation Pokemon, and brand-new features to the game in the Luminous Legends X event. The event is jam-packed with event-exclusive Timed Research tasks, new monsters in both Eggs and Raids, and new AR Mapping tasks, as well as new moves for certain Dragon-type Pokemon.
RELATED: Pokemon GO Confirms Head-Scratching Community Day Pokemon for May 2021
The new Pokemon GO event begins today, May 4 at 10 AM local time and will run until Tuesday, May 17, at 8 PM local time. In addition to adding the Fairy-type Legendary Pokemon Xerneas to five-star Raid battles, the 6th generation Pokemon Spritzee, Swirlix, and Goomy will also debut, alongside boosted encounter rates for existing Fairy and Dragon-type monsters. This event also introduces players to a brand new Lure Module: the Rainy Lure.
The Rainy Lure Module will attract Pokemon that are more likely to appear in rainy weather conditions, like Water, Bug, and Electric types. Additionally, much like other type-specific Lure Modules in Pokemon GO, players who find themselves near a Rainy Lure module will be able to evolve their Sliggoo, the pre-evolution of Goomy, into a Goodra, the pseudo-legendary Dragon-type Pokemon introduced in Pokemon X and Y. Goomy will be available in the wild, and of course, players won't be restricted to using a Rainy Lure Module to evolve Sliggoo and can evolve the Pokemon in rainy weather naturally.
The Luminous Legends X Timed Research tasks will give players the chance to earn a Rainy Lure Module, as well as encounter the new Fairy-type Pokemon Spritzee and Swirlix. For the duration of the event, Psychic, Dragon, and Fairy-type monsters will be featured in Raids. Field Research during the event will also allow players to encounter Galarian Ponyta, Gible, Spritzee, and Swirlix, among other Pokemon.
Along with the start of the Luminous Legends X Event, Pokemon GO has announced a special Marill-themed Limited Research event coming to the game later this week. It looks like Pokemon GO is gearing up for the summer, and with Pokemon GO Fest taking place in July, it is sure to be an interesting season for the mobile game.
Pokemon GO is available on Android and iOS devices.
MORE: Pokemon GO: All Luminous Legends X Timed Research Tasks and Rewards
Source: Pokemon GO