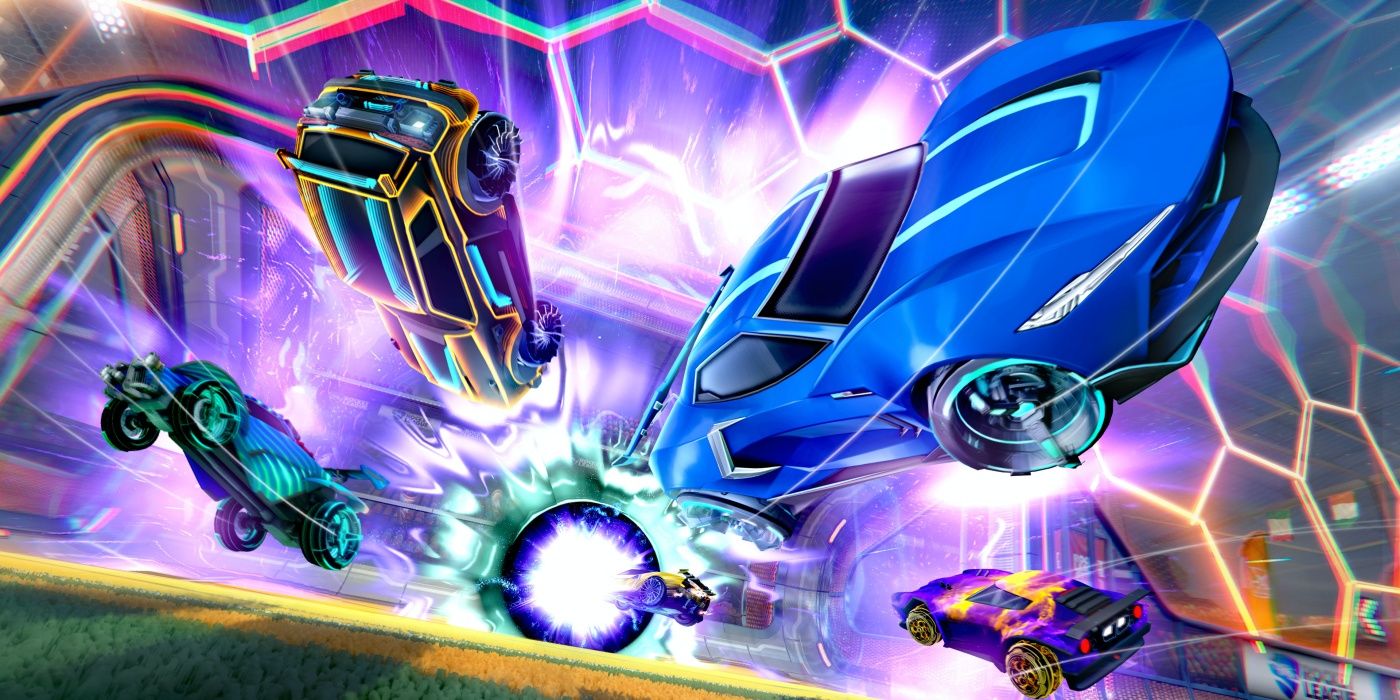 The ongoing court case between Apple and Epic Games has revealed that a native port for Rocket League on current-gen consoles is presently in the works. Developer Psyonix unleashed Rocket League's next-gen upgrades for PlayStation 5 and Xbox Series X|S during the new hardware launch in November, most notably adding boosts that included 4K resolution, 60fps capabilities, and HDR.
Apple vs. Epic is inadvertently letting a wide variety of other interesting tidbits out of the bag, too. For one, the PlayStation 4 version of Fortnite actually generates the most revenue for Epic Games, according to court documents from a pre-trial deposition. Just yesterday, confidential documents revealed that Sony reportedly takes a "cross-platform revenue share" from publishers. Such an agreement with Epic came after months of the Fortnite maker trying to convince the platform-holder to budge on its notoriously negative cross-play stance. Now another intriguing piece of news is circulating courtesy of the Apple and Epic suit.
Related: Rocket League: Best Cars To Use (& Why)
Yesterday, users on ResetEra (via Push Square) shared "highly confidential" documents from the lawsuit that reveal a "next-generation client" for Rocket League. No specific platforms receive mention, but PS5 and Xbox Series X|S versions are both bound to be in development. The pages additionally note that cross-play and cross-progress across all platforms will eventually see the light of day, alongside a mobile iteration of Rocket League rebuilt with touch controls in mind.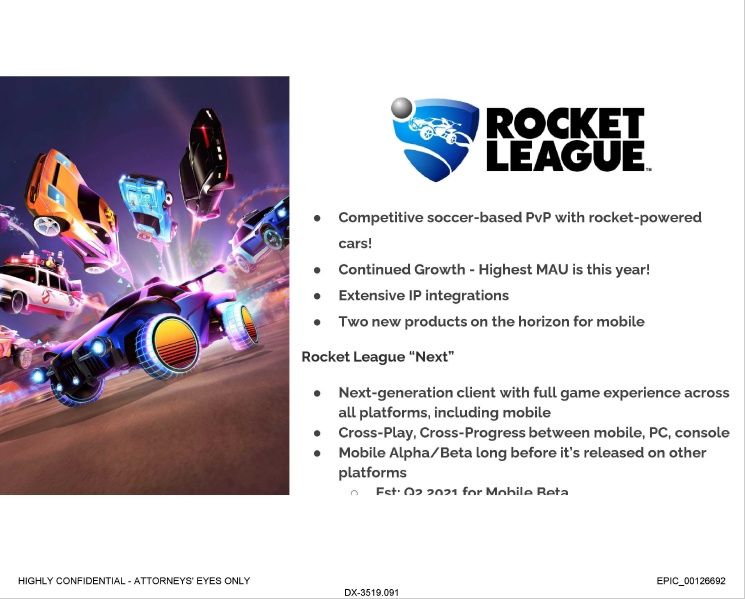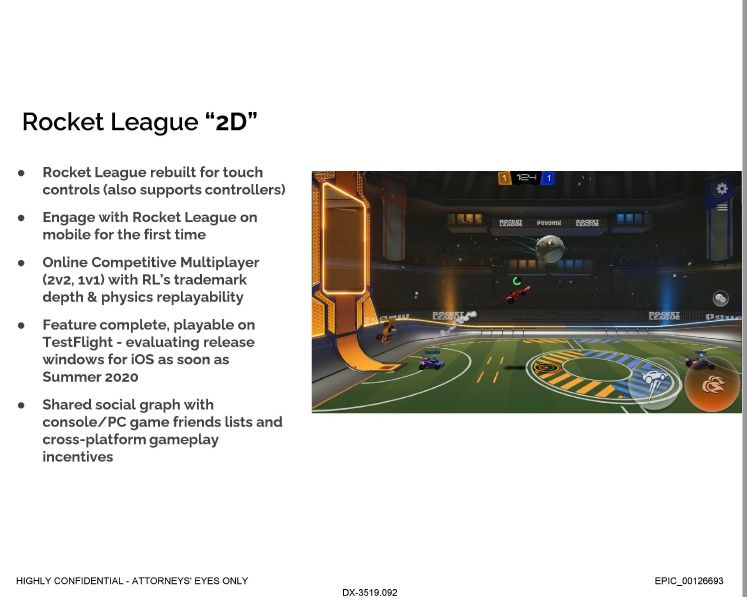 At the time of writing, it does not seem as though the documents specify what exactly the "next-generation client" will entail. There are a few features that PlayStation 5 players could specifically benefit from, however, namely the native 4K and 120fps options that remain unavailable in Rocket League's current PS5 upgrade.
Rocket League and developer Psyonix have experienced a fair bit of change since the game launched in the summer of 2015. One of the more notable shifts took place in May 2019 when Epic Games acquired the studio for an undisclosed amount. This move later culminated in the rocket-powered sports title removal from the Steam storefront, though previous owners can still enjoy the ride. Rocket League also went free-to-play across all platforms last year, usurping in a new era for the ever-popular online experience.
Next: Rocket League: What EVERY Car Looks Like (Including Crossover DLC)
Rocket League is available to play now on Nintendo Switch, PC, PS4, PS5, Xbox One, and Xbox Series X|S platforms.
Source: ResetEra via Push Square