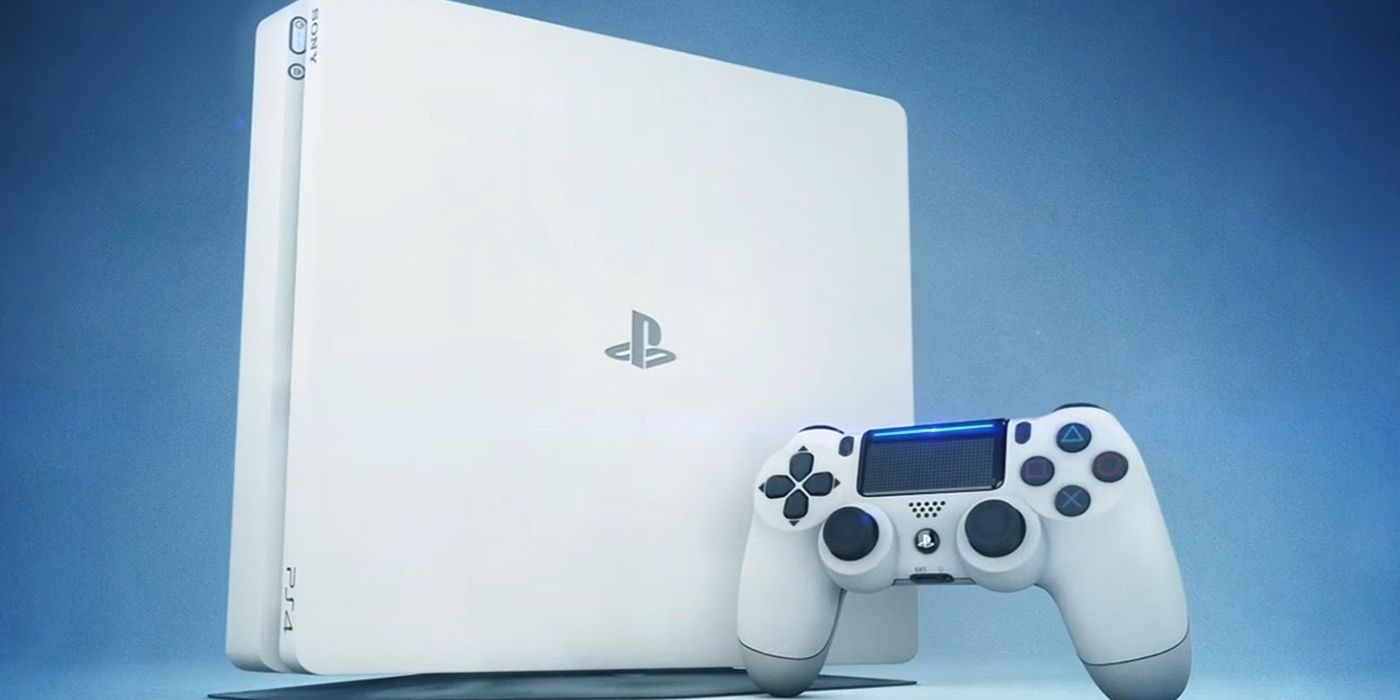 This past November, Sony launched its new PlayStation 5. The next-generation console has already proven a massive success, with both the standard PS5 and its cheaper PS5 Digital Edition selling out across the world. Nevertheless, it's a massive transition to go from the PS4 to the PS5 considering the playerbase still on PS4. That makes it all the odder that there are early reports Sony may be discontinuing certain PS4 models.
As reported by Japan-based Twitter user Cheesemeister3K, a Japanese retailer is notifying customers that certain PS4 models are ending production. While it appears only one retailer is releasing this information, the implication is that these PS4 SKUs will be discontinued throughout Japan, and further this is happening immediately. The retailer says what products it has left will not be restocked as a result.
RELATED: PS4 Consoles Are Made Insanely Fast
The PS4s listed as having their production ended paint a clearer picture of the situation. They include Glacier White models of the PS4 500GB, 1TB, and Pro 1TB, as well as the Jet Black models of the PS4 1TB and 2TB. It isn't clear what models will remain on shelves, though the PS4 Slim model is notably absent, as is the Jet-Black PS4 Pro. If this information is true, Sony appears to be minimizing its PS4 shelf-space to just code models.
The conclusion that can be drawn is that Sony is ending PS4 rollout as it transitions to the PS5, which would admittedly be very fast for such a transition. Sony has not made any official announcements, according to Video Games Chronicle (VGC), but the potential transition could be due to the high demand for the PS5, or simply Sony wanting to convert as many PS4 users to PS5 as it's able to.
If the retailer's announcement is conclusive, it wouldn't necessarily be surprising. It's not the first example of Sony starting to scale back its PS4 availability. In the US, Sony has already stopped selling PS4 Pro consoles through its online store. There was even a statement saying it didn't plan to restock PS4 Pros, though the statement was later removed.
This transition to a new console generation is different than those prior. The PS5 has backward compatibility with the PS4, so users will be able to bring their physical libraries over to the new console. With digital libraries, users will be able to download and play their older games on the PS5, too. This news is possibly just a glimpse at bigger changes from the PlayStation team, but fans will have to wait for official word to know for sure.
The PS5 is now available.
MORE: Why a PS5 Slim and Pro are Just As Likely This Generation
Source: VGC