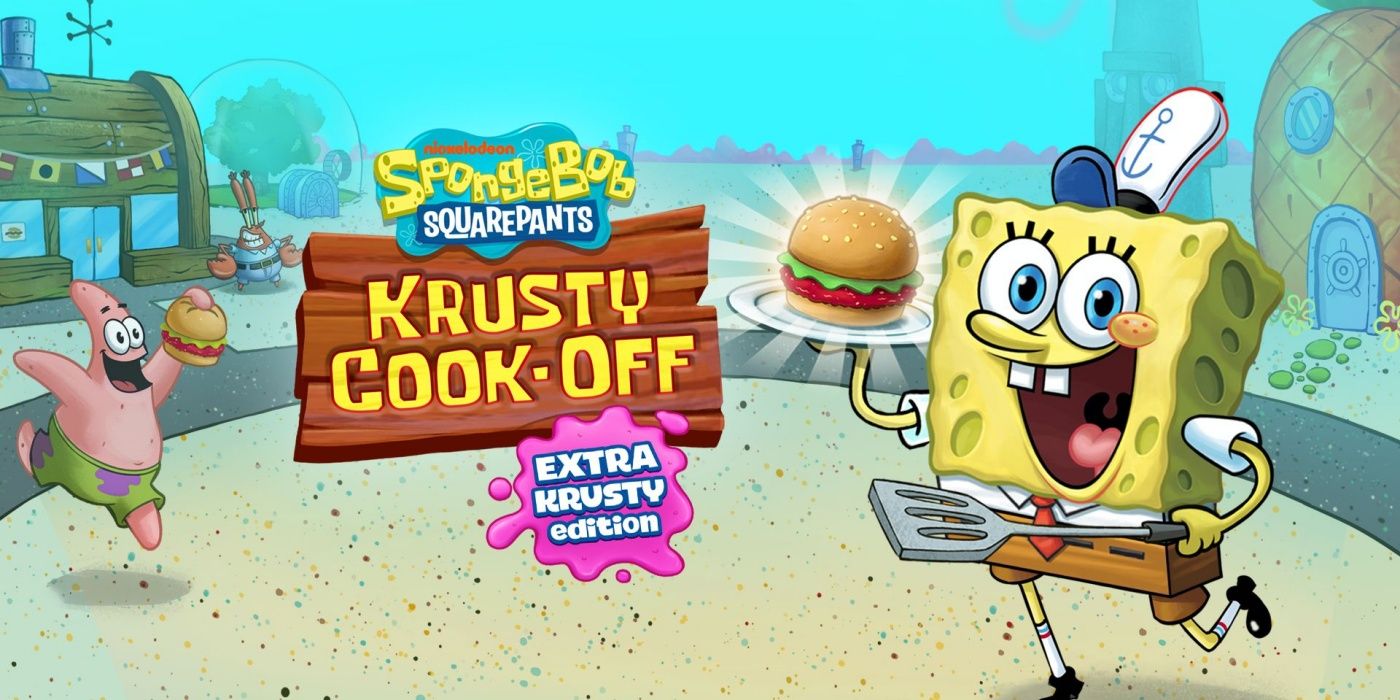 Today is the day that Nintendo Switch players can finally take part in the culinary chaos that makes up mobile hit SpongeBob: Krusty Cook-Off. Fans of the underwater fry cook were treated to a remake of SpongeBob SquarePants: Battle for Bikini Bottom last summer; Krusty Cook-Off isn't an action-oriented platformer, however. Players are instead tasked with expanding Mr. Krabs' empire by opening and managing different restaurants across Bikini Bottom.
Related: How to Beat King Jellyfish in Battle for Bikini Bottom Rehydrated (The Easy Way)
SpongeBob: Krusty Cook-Off, the award-winning mobile adventure from Tilting Point and Nickelodeon, debuts on consoles today in a Nintendo Switch version packed with exclusive content. A Switch exclusive, the "Extra Krusty Edition" boasts four previously unseen power-ups, new challenges, and other DLC bonuses. For the price of $29.99, Switch players will unlock an experience that Tilting Point redesigned and optimized for Nintendo's hybrid device. The core of the adventure should still feature prominently, though, allowing players to visit iconic SpongeBob landmarks, customize fan-favorite characters, upgrade seven Bikini Bottom restaurants, and show off their cooking expertise across 400 different levels.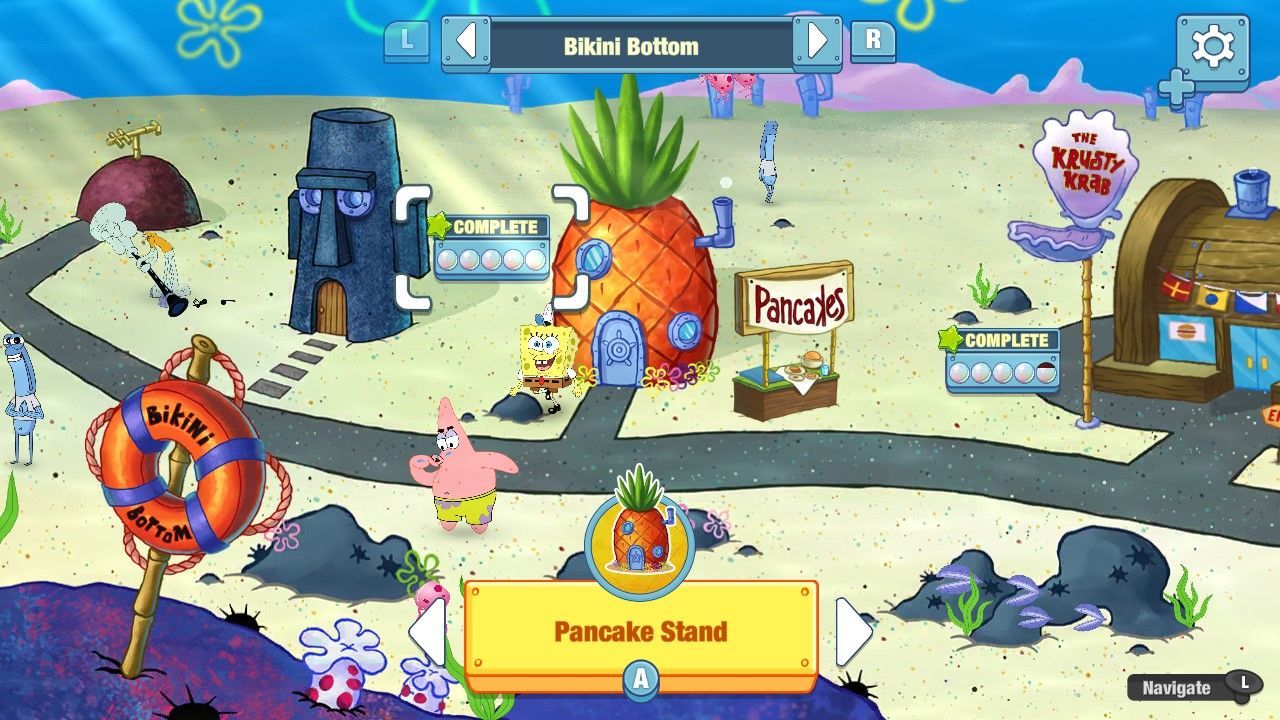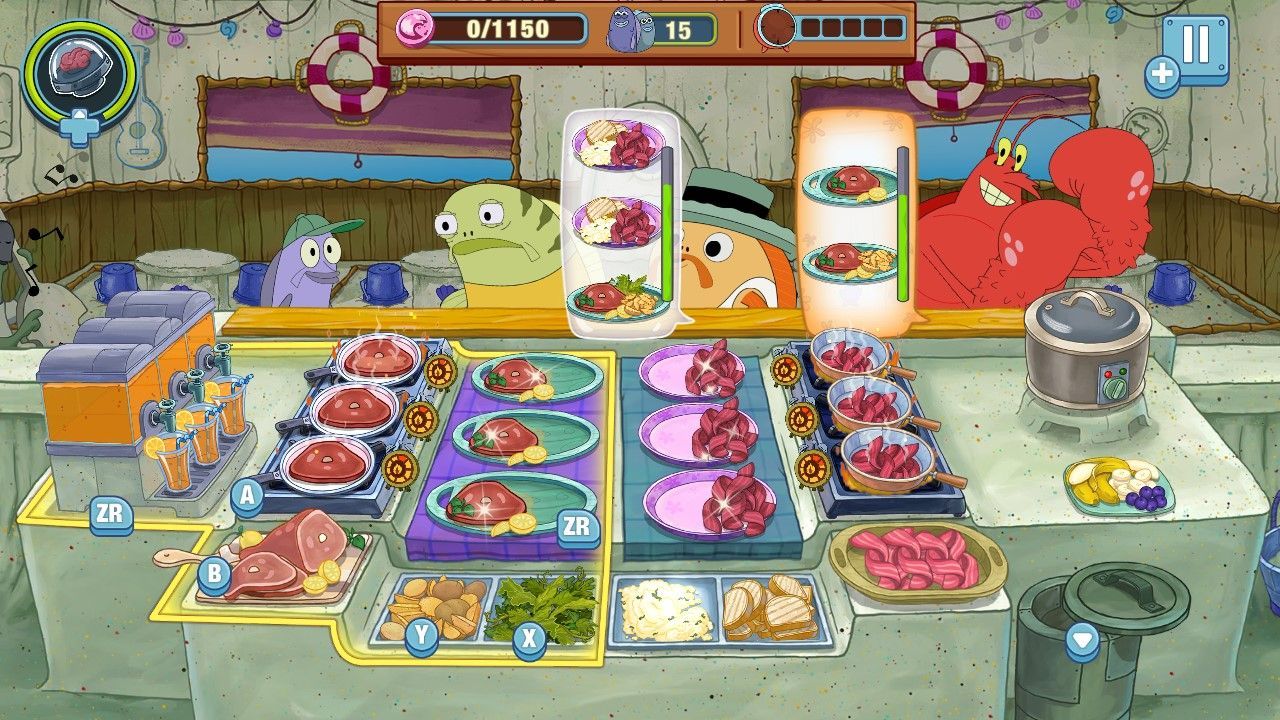 This SpongeBob-branded cooking game quickly became a phenomenon following its 2020 launch on mobile devices. In its first week on the market, Krusty Cook-Off hit 2.2 million daily active users and managed to become a top 10 most-downloaded game in dozens of countries on both iOS and Google Play storefronts.
Tilting Point's overnight success has since garnered an even wider reach, exceeding 35 million downloads total on mobile platforms. It may very well find success on the Switch as well, similar to countless other titles that have migrated to the hardware.
Next: SpongeBob SquarePants: 10 Best Moments Between SpongeBob & Sandy
SpongeBob: Krusty Cook-Off is available to play on Nintendo Switch, PC, Android, and iOS.