Welcome back to another edition of Staff Picks! Once again, our extremely creative community develops interesting, beautiful, and useful projects. We're honored to present a few of them to you here.
The Human Harp attaches the user to the structure via retractable strings, allowing them to play it like a giant instrument. "By extending, plucking and moving with these musical strings, the movician can adjust various characteristics of the structure's voice. Human Harp was initiated by London artist Di Mainstone and is now a global collaboration connecting engineers, dancers, musicians and bridge lovers from around the world". Click here to see it in action.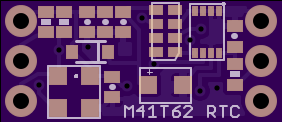 M41T62RTC+MS5637+M24512DFM.v01x by PeskyProducts features an ultra-low-power real time clock combined with a pressure and temperature sensor and EEPROM in a 17.93×7.75mm add-on board for Teensy 3.1!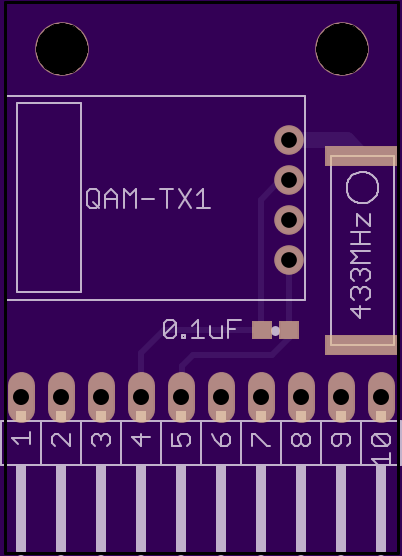 433MHz transmitter add-on by TheAirBoard for The AirBoard, a "thumb-size, Arduino compatible, wireless, ubiquitous computer designed to sketch Internet-of-Things, fast!"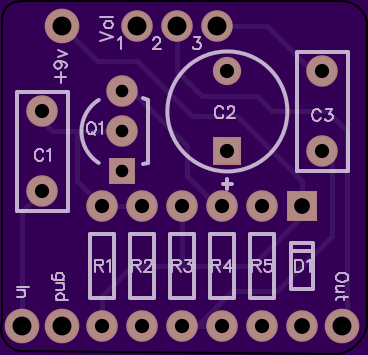 DGP – Vox Treble Booster V1.0 by diyguitarpedals is verified! Check out the build kit PDF.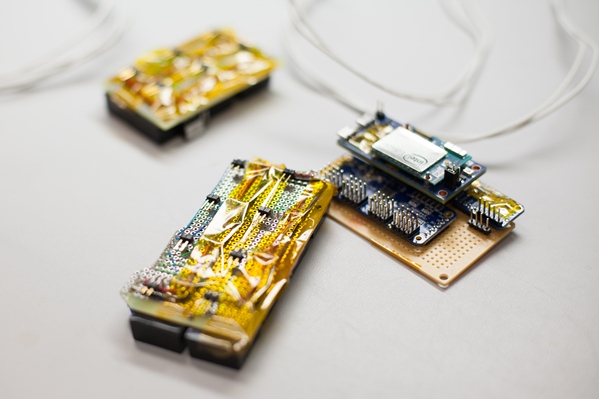 Powered by Intel Edison and featuring a splash of purple, Anouk Wipprecht's 3D printed Synapse dress and headpiece communicate the wearer's emotions via lights.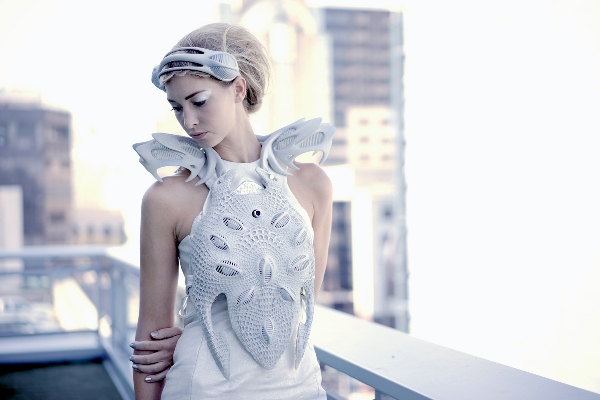 "The dress's headpiece is fitted with a sensor that track the wearer's attention level and focus to monitor fluctuations in the wearer's "internal" mode – where attention level is usually high (around 80%). This functions internally to train your attention span, but also communicates externally by telling others that you are in a high state of focus and "do not disturb" while concentrated on a difficult task…One of the other sensors embedded in the dress monitors proximity: if the wearer feels like someone is invading her personal space, the lights in the dress can give off up to 120 watts of brightness, telling the other person to back off. The dress has a camera on the front that can capture a picture whenever the subject feels either most tense or most relaxed so she can later track what was making her feel that way"
---
Want to increase your chances of our picking your project? Make sure to include a link to your project documentation or leave detailed information in the shared project description box! Have a project to nominate for our picks of the week? Email a short description and a link to any project documentation to Cat!