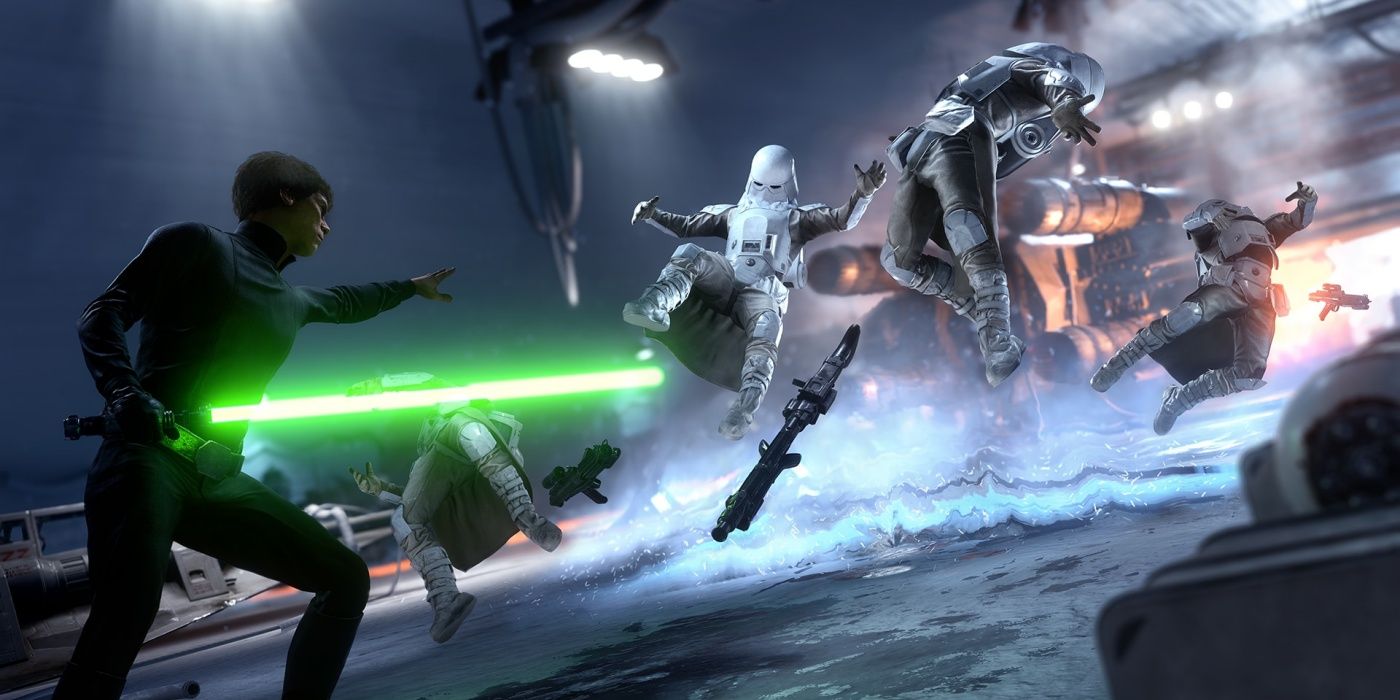 Tracking from The NPD Group shows the Electronic Arts-published Star Wars: Battlefront is still the best-selling Star Wars video game in the United States; Star Wars Jedi: Fallen Order counts as the second top-seller to date. EA gained exclusive access to the Star Wars game license in 2013 and has since published only a handful of titles, with a few others landing on the chopping block.
2015's Star Wars: Battlefront reboot, developed by Battlefield creator DICE, counted as the first of EA's post-Disney deal releases. It failed to live up to expectations, however, specifically in the content department. Fans and critics alike were disappointed in the lack of a single-player campaign, which forced players to play online with others. The publisher later attempted to satiate players hungry for a story mode by implementing a narrative campaign in Star Wars: Battlefront II (2017), but it, too, fell short of expectations. And those perceived shortcomings were further exacerbated by a lootbox controversy that continues to plague EA.
Related: Star Wars Battlefront 3: Everything We Know So Far About The Rumored Game
In honor of Star Wars Day, NPD analyst Mat Piscatella shared a list of the 10 best-selling Star Wars games in US history in terms of dollar sales. DICE's Star Wars: Battlefront (2015) ranks number one, with Star Wars Jedi: Fallen Order taking second place. Rounding out the top five is 2017's Battlefront II at number three, LEGO Star Wars: The Complete Saga at four, and Star Wars: The Force Unleashed at five. To the dismay of many a fan, neither Star Wars: Knights of the Old Republic nor its 2005 sequel appears on the best-sellers list. Perhaps that'll eventually change with the highly-anticipated launch of Aspyr's KOTOR remake?
In the coming years, EA-published titles won't count as the only new Star Wars entries competing on sales charts. Earlier this year, the recently established Lucasfilm Games announced plans to expand the brand's gaming output beyond the confines of Electronic Arts.
Assassin's Creed publisher Ubisoft is already on board, entrusting its first licensed Star Wars project to Massive Entertainment, the crew responsible for Tom Clancy's The Division and the long in development Avatar game. Massive hasn't shared many concrete details about its Star Wars-branded title, but fans can look forward to an open-world experience of some sort.
Next: Why Star Wars Battlefront 2 is Worth Playing in 2021
Star Wars: Battlefront is available to play on PC, PS4, and Xbox One.
Source: The NPD Group via Mat Piscatella/Twitter