Foretell Studios launches a free demo version of DIRE, a VR car chase game described as a mad driving experience that happens in a surreal graphic novel.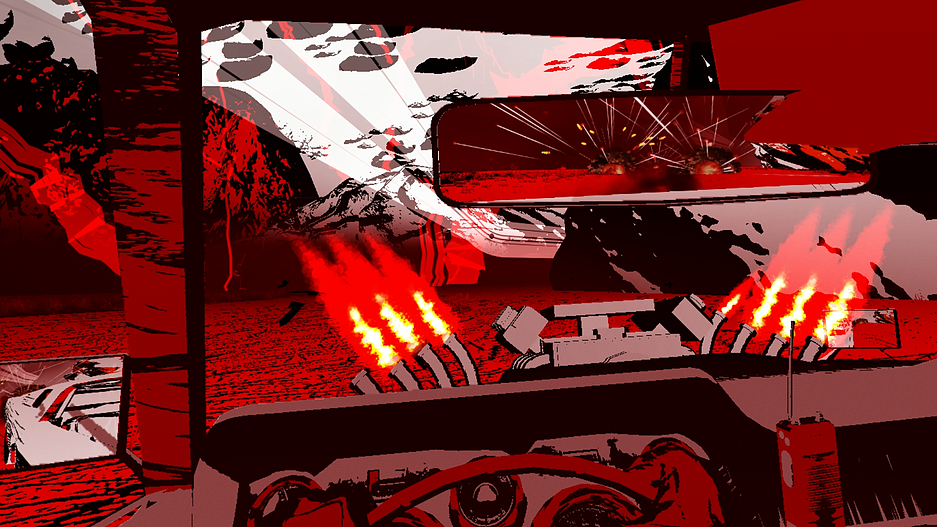 Download Dire Free Demo Online
The demo is completely and already available for download on direthegame.itch.io/dire.
"We took our style inspiration from Frank Miller's Sin City and combined that with the intensity of a Mad Max car chase," said Tony Kao, Lead Designer of DIRE.
Dire will be released regularly in volumes, and it will feature a graphic novel visual style and a high-intensity metal soundtrack. The game is about a single mother who is on a dire escape from a giant toxic storm and her violent past. Playing Dire feels like driving a car in a comic book with all sorts of dangers coming from every direction.  You must rely on the mirrors and your peripheral view in order to survive the ride.
The game was featured in the Playcrafting Showcase at the 2017 Five Points Festival in New York, it was nominated for a 2016 BIT Award and was also presented in the Intel University 2016 Games Showcase.
You play as Ember, a single mother damaged by strange circumstances, and you need to stay ahead of the toxic sandstorm that's chasing you while avoiding attacks from your enemies. You have a limited amount of nitro that you need to manage strategically and the rear-view mirrors that will help you navigate the treacherous landscape in order to escape from danger. DIRE is more survival than a racing game, nothing like we've seen before in this genre.
 Source: Dire