A strong bounce seen in Nifty and broader markets in last two days with recovery above the gap downs.
Now a lot of indices are getting close to testing resistances. Also Nifty may have gone down only to 10k but a host of broader indices went back to levels similar to 9000-9700 Nifty.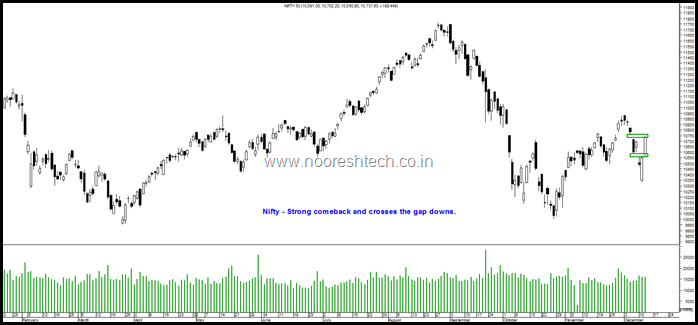 Nifty 50
Strong recovery above the gap downs of last two days.
A higher bottom. Last top at 10940 a resistance.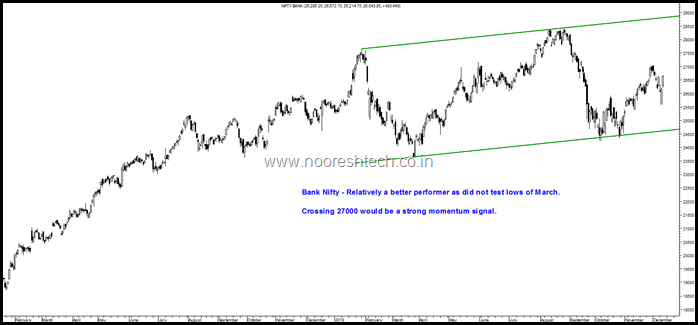 Bank Nifty
Relatively stronger to Nifty as did not test the lows of 2017 and March 2018.
Made a higher bottom in the drop towards 10k of Nifty.
Crossing 27000 would be an indication of a stronger momentum and maybe even a dash to the upper end of the channel.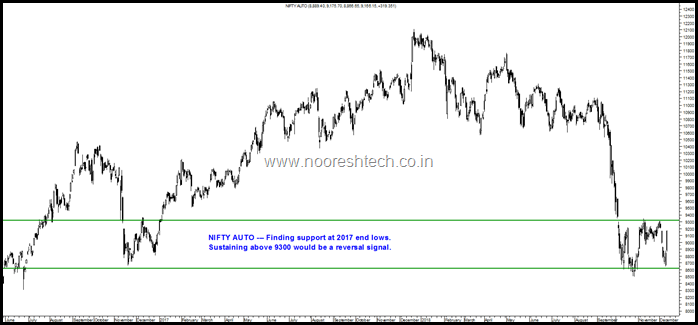 Nifty Auto
Showing signs of bottoming out at 2017 end lows.
Crossing and sustaining 9300 would be a bottom reversal signal.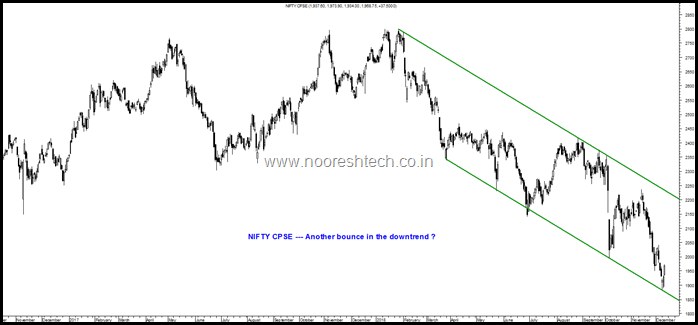 Nifty CPSE
The trend remains down but continues to see bounces.
Testing the lower end of the channel.
Another bounce in the making it seems.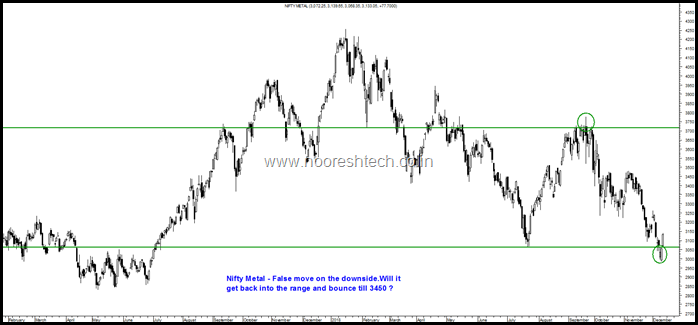 Nifty Metal
The last time it looked like a breakout and it was a trap
Now back to the lower end and a false breakdown again it seems.
Will it get back into the channel and see a bounce to 3450 in near term ?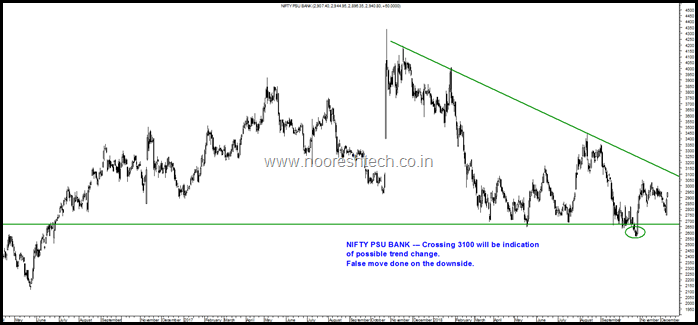 Nifty PSU Bank
3-4 bottoms and bouncing from the lower end.
A cross above 3100 would be an indication of a trend change.
Did a false breakdown too.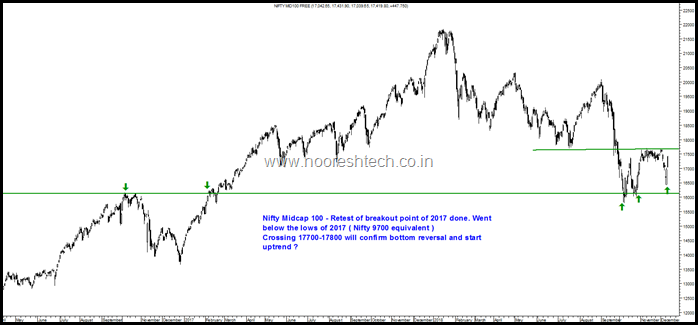 Nifty Midcap 100
Retest of the breakout of 2017 post demonetization when Nifty did a breakout above 9000-9100.
So Nifty may have dropped to 10k but Nifty Midcap 100 went to a low equivalent of 9000 Nifty.
Double Bottom reversal confirmation on crossing and sustaining 17700-1800.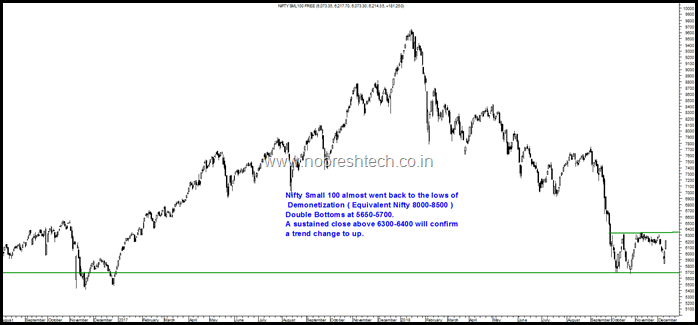 Nifty Small 100
The worst hit index which almost went back to the lows of demonetization. Nifty equivalent of 8000-8500.
Double bottoms at 5650-5700.
A sustaining move above 6300-6400 will be a reversal confirmation and start of uptrend.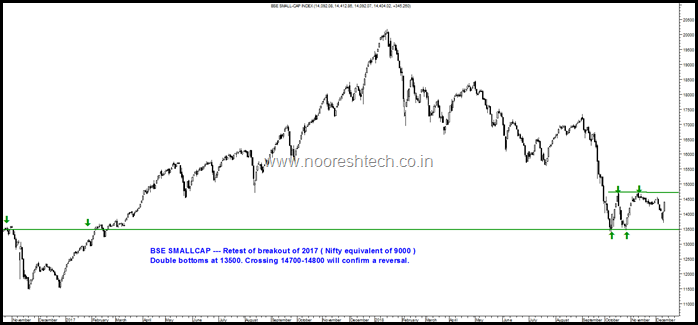 BSE Smallcap
Retest of 2017 breakout. Nifty equivalent of 9000-9100.
Double Bottoms at 13500.
Crossing and sustaining 14700-14800 will be a confirmation of trend change.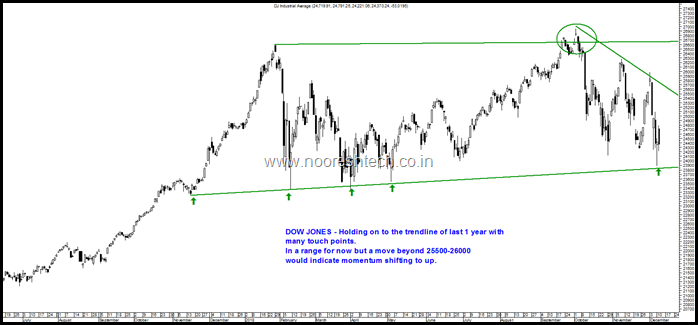 Dow Jones
This is an important chart to keep track on as US is the leading market in the world.
Holding on to the trendline of last 1 year with many touch points.
Range bound for now with 23500-24000 as supports. ( Which if broken can be a negative signal.)
A move beyond 25500-26000 would indicate momentum shifting up.
Technical Analysis Training Bangalore planned for 19-20th January. If interested mail on nooreshtech@analyseindia.com
Technical Analysis Training Mumbai 
Date:
January 5th-6th 2019
Timings:
9.30 am to 6 pm
Venue :
Hotel Karl Residency
36, Lallubhai Park Road
Andheri (W), Mumbai, 400058
Maharashtra – (India)
Fees
Rs 16520 ( 14000 + 9% CGST and 9% SGST ) ( No Discounts )
Registration and Payment Link
https://www.instamojo.com/analyseindia/technical-analysis-training-mumbai-5th-and-6/
Course Content and other details - http://www.nooreshtech.co.in/2018/11/technical-analysis-training-mumbai-1st-and-2nd-december-2018.html