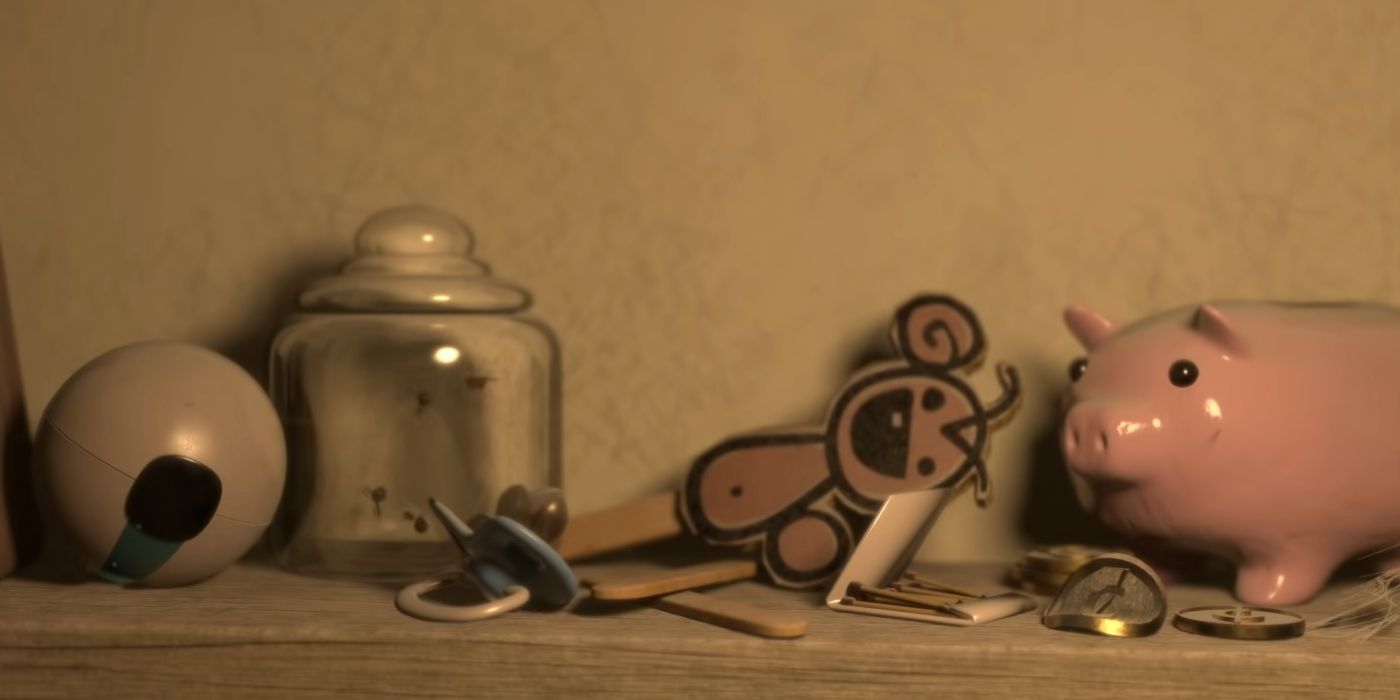 The Binding of Isaac is a modern success story for indie game development. The rogue-lite shooter found success when it launched in 2011 despite little promotion and low expectations. Yet, creator Edmund McMillen converted his Super Meat Boy supporters into The Binding of Isaac fans, leading to a growing niche of dedicated players that put out a variety of content across YouTube and streaming sites. Now, The Binding of Isaac is nearing 10 years old and is ready to release its final DLC.
In a newly released New Year's Day trailer, McMillen shared The Binding of Isaac: Repentance will officially launch on Steam starting March 31, just a few months away. Support for Repentance on consoles is also in development, but won't be released until later. Needless to say, Binding of Isaac fans should be excited to have a final release date, despite the wait.
RELATED: Binding of Isaac, Meat Boy Creator Explains Difficulty in New Card Game Tapeworm
McMillen made the announcement alongside a short note posted on the game's Steam community page. In the note, McMillen said he and the expansion's development team are excited to finally have Repentance finished and in the hands of players. He acknowledges there's been a new delay, as many were expecting Repentance in 2020, but says the team is using the time to make the expansion's new features "perfect." He adds that given this is the game's last DLC release, extra testing is necessary.
Additionally, McMillen points to the trailer for some hidden details if fans want something to invest their time into while waiting for the DLC's release. The animated trailer is said to feature "nods to the past, present and future," of The Binding of Isaac. He's implying there are secrets to be found hidden on the shelves of Isaac's room within the video, though what's old and what's new will require fans to parse for themselves.
As popular as The Binding of Isaac has been over the years, it's still wild to think it's receiving such a big expansion in 2021. Repentance is said to be a "sequel-sized expansion" for The Binding of Isaac, which is no small effort. To say that while already having some significant DLC expansions is something, too.
The one thing that's for sure is this will be the final DLC for The Binding of Isaac. This one seems to be the serious conclusion to The Binding of Isaac. Ten years is a very long time for a game to exist, and Repentance will hopefully ensure its fanbase is happy for years even as McMillen releases new games like The Legend of Bum-bo.
The Binding of Isaac is available now on PC, PS4, Switch, and Xbox One.
MORE: 5 JoJo's Bizarre Adventure References in Video Games You May Have Missed