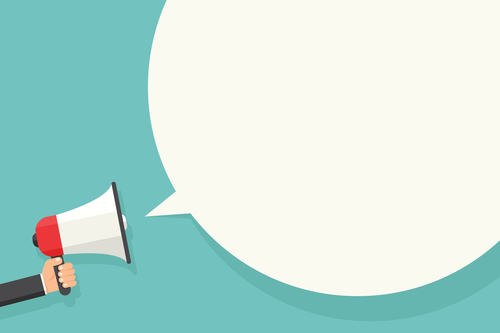 Welcome to our weekly edition of SmartBug Media's inbound marketing round up. In order to help you stay as up to date as possible on inbound marketing trends, HubSpot updates, and more, here are a few of our favorite news items:
New & Noteworthy
Instagram Now Supports Portrait and Landscape Images
Instagram announces that "—in addition to square posts—you can now share photos and videos in both portrait and landscape orientation on Instagram." Read More
LinkedIn Introduces Clipping on SlideShare
 "You can now clip and save the best slides from presentations across LinkedIn SlideShare to view or share later." Read More
LinkedIn Shares New ebook, 10 Ways to Drive Killer ROI with your Sponsored Updates 
"Using practical, real-world examples from brands that are at the very top of their game," LinkedIn shares the best tools, tactics and tips to drive ROI with LinkedIn sponsored updates. Read More
Facebook Adds Donate Now Button for Brand Pages
"Now, it's easier than ever for nonprofits to connect with people who care about their causes and encourage them to contribute through the website of their choice." Read More
Instagram Shares How Brands and Agencies Use Carousel Ads for Campaigns
Instagram "followed three big brands and their agencies – Toyota with Saatchi & Saatchi, Capital One with T3 and HP with Collectively – as they took this new canvas and turned it into inspiring, concept-driven creative." Read More
Helpful Tips to Grow Your Inbound Marketing
3 Ways Marketing Teams Can Help Shorten the Sales Cycle
Inbound marketers are armed with a serious about of data that can be used to help a sales team close more deals. There are two primary ways to nurture leads down the funnel faster. Read More
4 Ways Today's Marketers Can Improve Their Technical Chops
Marketing as we know is changing. Not only into inbound, but also technically. With the breakout of marketing automation software, like HubSpot, more and more opportunities to appeal to our leads from a technical standpoint are in front of us. In addition, marketing jobs are requiring candidates to be technologically savvy as well. There is one way around this: get more technical. Read More
5 Tips for Cultivating an Engaging Product Story
Stories are how humans communicate and understand each other. Typically, a product does not have its own voice. This means, as marketers, we must create our product's story and communicate it the right way. The story should align with your overarching brand strategy and should be true to who you are as a company. It should also appeal to your buyer personas. Read More
7 Tips for Creating Buyer Personas for Your Tech Company
By now, you've probably heard that every tech company should be using storytelling as a means of relating to their potential customers and encouraging adoption. Just like a product story, you need to know and create your customers' stories. Why is this important? In short, the better you know someone the better you can provide them service, solutions, and a place of trust. Ask yourself, "Who are my customers?" Read More
Three Examples of Great, Inbound-Friendly Homepages
Just like any other page on your website, your homepage has best practices to move your website visitors down the funnel and to convert. When guests come to your home, what do you want them to do once they arrive? Do you want them to walk right into the bathroom that is attached to your bedroom? Probably not. There are rules set in place for your visitor to know that. Read More
The Latest Marketing Reports 
STRATA Agency Survey Finds Social Media Spend Grabs Larger Share Of Advertising Budget
ocial media advertising is garnering a larger share of advertising budgets, according to a recent second quarter agency survey conducted by STRATA, the leader in media buying and selling software with over $50 billion in ad transactions passing through its systems each year. Read More
From Creativity to Content
According to a new report from the CMO Council and Libris, over two-thirds (65%) of North American-based senior marketers from both B2B and B2C companies say that visual assets such as photos, video, illustrations and infographics are essential to how their brand story is communicated. Read More
--
What other news have you read recently? Let us know in the comments!