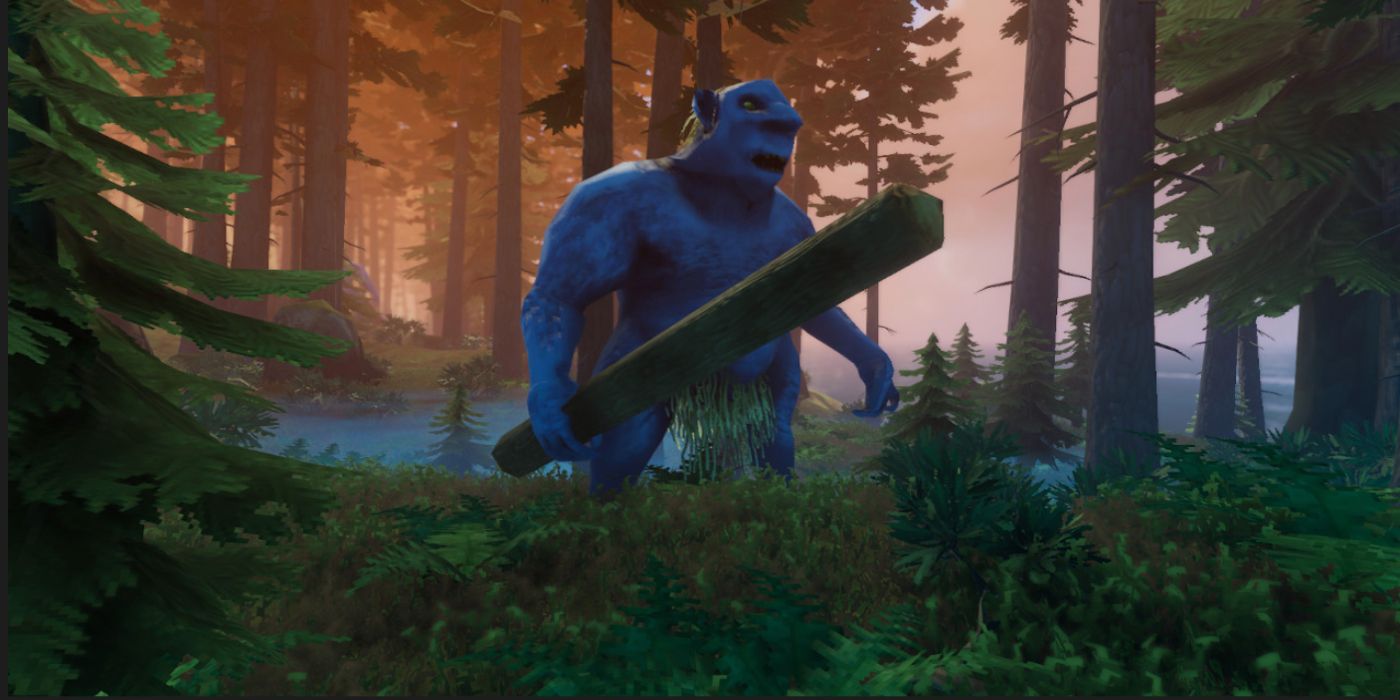 A new Valheim mod is available that allows players to adjust the difficulty level of enemies by scaling them to new heights. Valheim has quickly carved a reputation for being a hub where creative modders can show off their best work. There is currently a wide range of mods available throughout the game. This includes some outlandish projects, such as the recent appearance of a Taco Bell restaurant, and more serious examples that showcase real talent.
The Viking-inspired survival game has only been available for download for a short while yet it has already sold 5 million copies. It has maintained its status as the best-selling Steam title for two consecutive months. While Valheim offers a variety of interesting quests and content, players appear to be getting the most enjoyment out of the endless creative possibilities on offer. The emphasis on exploration has enabled players to test their limits. This has led to the development of various mods that bring with them entirely different playing styles and gameplay features.
Related: How to Find Odin and Thor in Valheim
A brand-new mod is taking Valheim by storm. Game Rant reports that the mod in question was created by Blaxxun and is aptly named "Creature Level and Loot Control." It is designed to give players the ability to change the difficulties of enemy creatures. The main feature involves applying new difficulty stars to enemies. As each new difficulty star is added, the creature's size will increase accordingly. Twitch streamer Gladd gave his viewers a terrifying glimpse into the results when this mod is applied to a troll. The video shows a humongous troll that has been boosted to a 10-star rating. The result is a massive creature whose skin color has changed from blue to red. In the video, Gladd does not attempt to engage in combat with the beefed-up enemy and for good reason, as this troll is also lightning-infused. It would likely only take one strike for that fight to end.
Mods are helping players occupy their time while they eagerly wait for new Valheim content. Many players have already completed everything the game has to offer and are hoping that a new update arrives soon. It seems that even Iron Gate Studio has been surprised by the outpour of support for Valheim, and is accordingly taking its time to make sure new content matches the expectations of the fanbase.
Valheim's newfound popularity is soaring and shows no signs of slowing down any time soon. Even though Iron Gate Studios is taking its time with new content, it's clearly already assembled a considerable player base. Mods like the one highlighted above help Valheim feel fresh as the wait for new content continues.
Next: Valheim Player Manages To Create A Curvy Statue With Straight Pieces