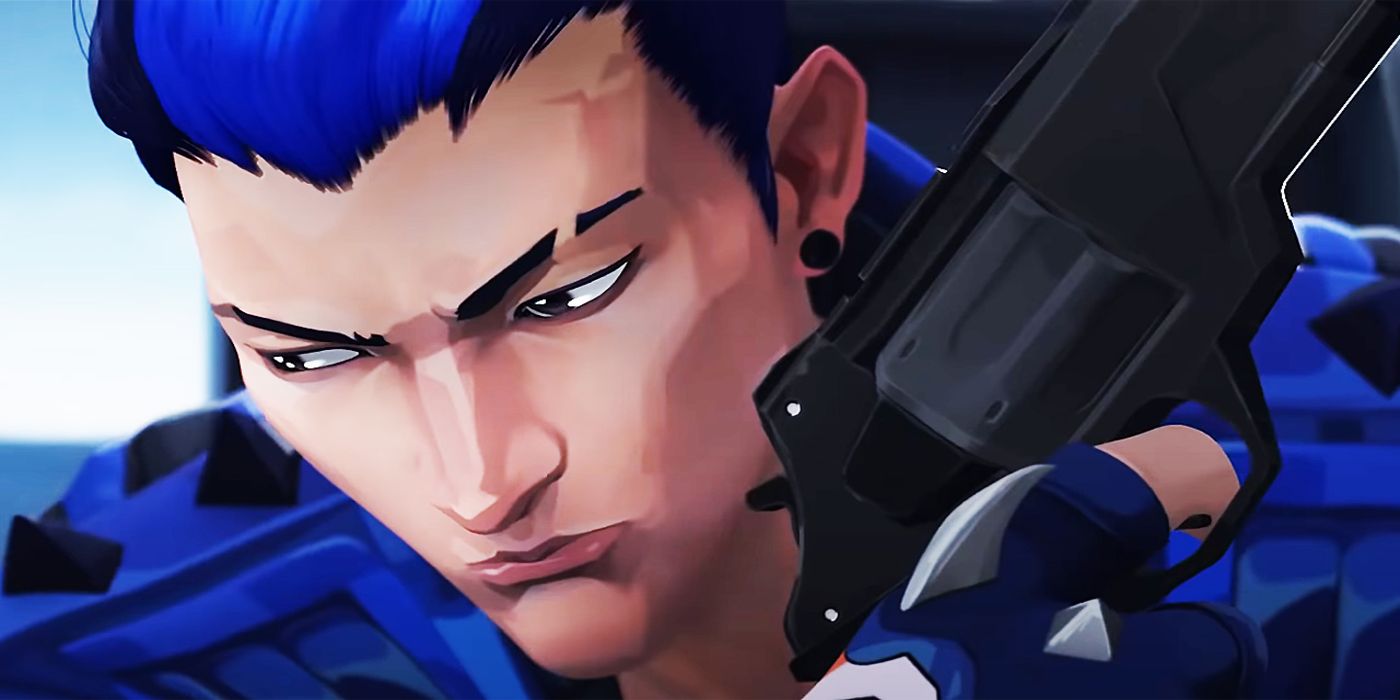 Valorant players have been looking forward to the release of Episode 2 Act 1 for a while now, and Riot Games has been slowly rolling out more information. Valorant's recent Episode 2 cinematic revealed the newest agent Yoru for the online hero shooter in animated form, along with a display of his abilities. It showed off the new character's personality and portal-hopping powers.
The cinematic would be followed up by a gameplay video for Yoru a couple days later, but the Valorant news didn't stop there. Recently, Riot Games released an overview trailer for Valorant Episode 2 Act 1 that expands beyond what the videos shown for Yoru. The trailer shows off gameplay for both Yoru as well as new multiplayer content players can expect to see in the game.
RELATED: Valorant Episode 2 Confirms Buff for Brimstone
The overview trailer starts by showing Valorant's new duelist agent in action, and showcases two of his abilities previously seen in the cinematic. The first is Yoru's ability to send out ghostly footprints to trick enemies before taking them by surprise, and the second is his signature portal-hopping ability used to move across the map and fight enemies. The trailer even shows off a third ability, in which he throws out a rift that looks like a menacing eye hanging in the air.
From there, the overview trailer heads into competitive updates the game will receive in Episode 2 Act 1 as it introduces competitive rewards into Valorant's ranked system. Players will start at the Bronze rank and work their way through Silver, Gold, and all the way to Immortal and Radiant as the highest. Rank progression is tracked by a bar that goes to 100 for each rank, and players can fill it by eliminating other players.
After that the trailer shows Valorant will receive leaderboards alongside the new ranked rewards, and quickly moves on to the Battle Pass. As part of Valorant's Enhanced Battle Pass, players can earn more experience per match in the game. It will also add free and premium weapons into the game, some of which are shown off for a brief moment.
The video concludes by showing some of the new weapons in action, and even combines them with some character abilities - most notably Omen at the end. The first Enhanced Battle Pass will be active from January 12 to March 1, so players have time to experiment with the new weapons and features. Overall, the trailer showcases the competitive content players can now get their hands on in Valorant Episode 2 Act 1.
Valorant is available now on PC.