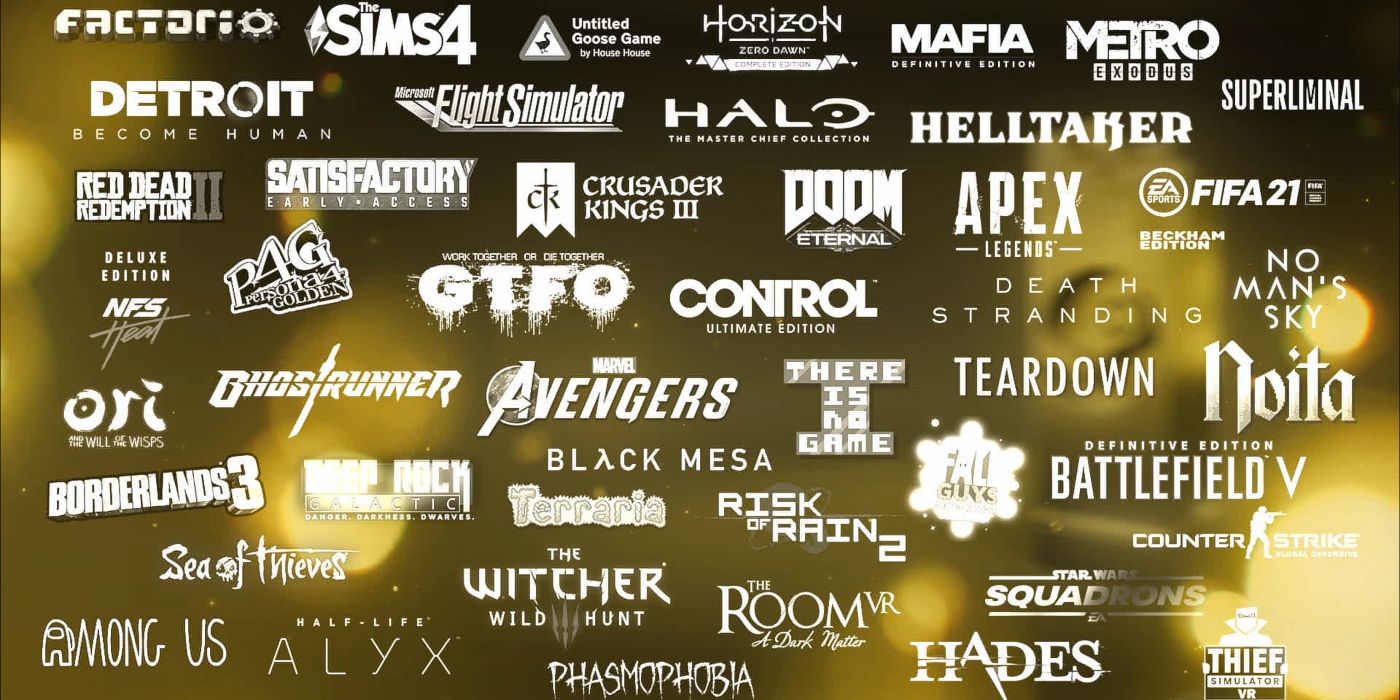 It may not be the most glamorous of video game accolades, but Valve's annual Steam Awards has its own unique role to play in the gaming industry. This year is no different, as Steam set and broke its record for concurrent users multiple times throughout 2020. A swing toward digital gaming occurred off the back of the stay-at-home policies from the coronavirus pandemic, and Steam was a major beneficiary.
The Steam Awards Game of the Year, the biggest award of the event, is now confirmed to be Red Dead Redemption 2. While Red Dead Redemption 2 technically launched on PC in 2019, it still fits into this year's consideration window due to an offset schedule. Red Dead Redemption 2 won over Dead Stranding, Doom Eternal, Fall Guys, and Hades, all quality releases and some of Steam's most popular and highest-grossing titles of 2020.
RELATED: First Batch of Best Selling Steam Games for 2021 Revealed
Also prominently featured is the Steam Awards' VR Game of the Year, for understandable reasons. The winner was Valve's own Half-Life: Alyx, the long-awaited sequel to the extremely popular Half-Life franchise. Half-Life: Alyx did have some stiff competition, however. The popular multiplayer horror game Phasmophobia was also a nominee, alongside Star Wars: Squadrons, The Room VR: A Dark Matter, and Thief Simulator.
Eight other awards were given out today as part of the Steam Awards. Labor of Love, the award for live service games, went to Valve's Counter-Strike: Global Offensive. The multiplayer Better With Friends award went to Fall Guys. Outstanding Visual Style was won by Ori and the Will of the Wisps and Outstanding Story-Rich Game went to Red Dead Redemption 2. Most Innovative Gameplay went to Death Stranding, Best Soundtrack went to the rocking Doom Eternal, Best Game You Suck At was given to Apex Legends, and the Sit Back and Relax Award went to The Sims 4.
The Steam Awards are odd in how they do nominations. Users are able to nominate games, but Steam ultimately decides the five finalists in each category. Steam users then decide the winners from those choices, and as such Valve has a significant amount of control over the process. Some categories seem to allow for older games, while others don't.
For those curious about sales and revenue from the past year, Steam shared that information this past week. The top-selling Steam games releases in 2020 include Cyberpunk 2077, Doom Eternal, and Fall Guys. Most-played includes those three previous titles, as well as some surprises like Life is Strange 2. Needless to say, it was a great year for Steam and the gaming community at large, in spite of what a frustrating year 2020 was overall.
MORE: Steam Breaks Concurrent User Record at Start of New Year