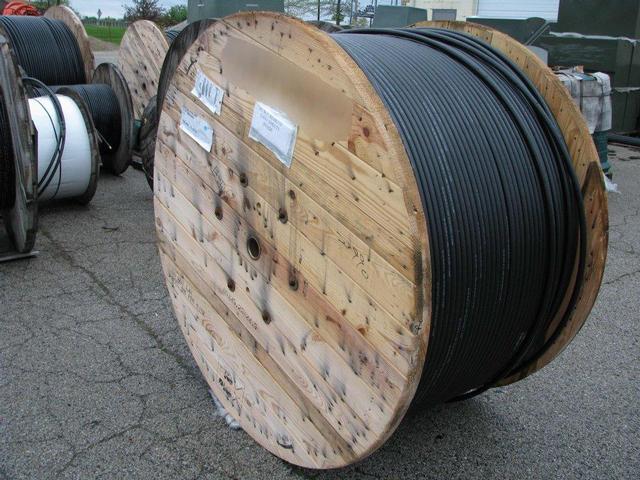 Verizon Communications announced a deal Tuesday with a leading optical fiber manufacturer to supply up to 12.4 million miles of fiber cable annually for a large buildout of Verizon's fiber network to power its forthcoming 5G wireless service.
Verizon's $1.05 billion agreement with Corning, Inc., of Corning N.Y., will guarantee Verizon will have an ample supply of optical fiber available from 2018-2020 at a time when the company noticed a fiber cable shortage was causing problems for its current FiOS/5G fiber buildout now underway in Boston.
"This new architecture is designed to improve Verizon's 4G LTE coverage, speed the deployment of 5G, and deliver high-speed broadband to homes and businesses of all sizes," Verizon said in a statement. But Verizon did not make it very clear the expansion will primarily benefit Verizon Wireless, not Verizon Communications' FiOS fiber to the home service.
Verizon CEO Lowell McAdam, appearing exclusively on CNBC this morning, rejected the notion that the fiber buildout would represent a restart of Verizon's long-suspended expansion of its FiOS fiber to the home service.

"When we deployed FiOS we would run a fiber cable into a neighborhood with six or eight strands in it," McAdam said. "Now we're going to drop off six or eight strands to every street light in every neighborhood so that allows you to deliver a gigabit of thruput into the home and allows you to do things like intelligent transportation, electric grid management, and water system management. You hear a lot about autonomous cars and things like that today that don't work without 5G."
Verizon's Boston project represents the current CEO's vision: a wireless-based network supported by an extensive fiber network. But instead of connecting fiber to homes, McAdam's network connects fiber to tens of thousands of palm-sized "small cells" and other wireless infrastructure that will deliver services to individual neighborhoods instead of individual homes.
Critics still question whether Verizon's 5G network will be able to sustain its speed and capacity claims outside of testing labs, especially as shared wireless network infrastructure faces future usage demands. Fiber to the home service does not require customers to share bandwidth the same way a wireless connection would and can manage much higher capacity.
Verizon CEO Lowell McAdam and Corning chairman and CEO Wendel Weeks appeared jointly on CNBC to discuss Verizon's $1.05 billion agreement with Corning to guarantee up to 12.4 million miles of optical fiber a year from 2018-2020. (11:24)
The post Verizon Commits to Spend $1 Billion on New Fiber Buildout for Its 5G Network was originally published by Stop the Cap! For more, please visit: Stop the Cap!.