Next week Microsoft will host over 20,000 IT executives, architects, engineers, partners and thought-leaders from around the world at Microsoft Ignite, September 25th-30th at the Georgia World Congress Center in Atlanta, Georgia.
Visit the Docker booth #758 to learn how developers and IT pros can build, ship, and run any application, anywhere, across both Windows and Linux operating systems with Docker. By transforming modern application architectures for Linux and Windows applications, Docker allows business to benefit from a more agile development environment with a single journey for all their applications.
Don't miss out! Docker experts will be on-hand to for in-booth demos to help you:
      

Deploy your first Docker Windows container

      

Learn about Docker containers on Windows Server 2016

      

Manage your container environment with Docker Datacenter on Windows
Calling all Microsoft MVPs!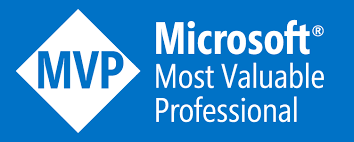 Attend our daily in booth theater session "Docker Containers for Linux and Windows" with Docker evangelist Mike Coleman in the Docker booth @ 2PM every day. Session attendees will receive exclusive Docker and Microsoft swag.
To learn more about how Docker powers Windows containers, add these key Docker sessions to your Ignite agenda:
GS05: Reinvent IT infrastructure for business agility
Microsoft's strategy centers on empowering you – the IT professionals – to generate business value within your organizations. With Microsoft Azure and Azure Stack, you can leverage the power of cloud to drive business agility and developer productivity With the launch of Windows Server 2016 and Microsoft System Center 2016, you can accomplish more than ever before in your existing datacenters. And with Operations Management Suite, you can securely manage all of your on-premises and cloud infrastructure from one place. Microsoft Corporate VP Jason Zander discusses in-depth the latest technology innovations across all of these areas that help you reinvent your IT infrastructure, and be a hero within your organizations.
Speaker: Jason Zander, Microsoft
BRK3146: Dive into the new world of Windows Server and Hyper-V Containers
Applications need to be always available, globally accessible, scalable and secure in today's 24/7 economy. Businesses must be able to deploy rapid updates and revisions at a lower cost with fewer resources than ever before to be competitive. Containers are an amazingly powerful technology for building, deploying and hosting applications that have been proven to reduce costs, improve efficiency and reduce deployment times – making it a hot new feature in Windows Server 2016. We dive into the architecture features of the new container technology, talk about development and deployment experiences and best practices, along with some of the new Windows innovations such as Hyper-V Containers and Active Directory backed container identity.
Speakers: Taylor Brown, Microsoft & Patrick Lang, Microsoft
Thursday, September 29, 9:00am – 10:15am, Room A1
BRK3147: Accelerate application delivery with Docker Containers and Windows Server 2016
Applications are changing and Docker is driving the containerization movement to deliver new microservices applications or provide a new construct to package legacy applications. Attend this session to learn how the combination of Docker, Linux, Microsoft Windows Server and Microsoft Azure technologies together deliver an application platform for hybrid cloud apps. Accelerate your app delivery and gain freedom to use any stack across a secure software supply chain.
Speakers: Mike Coleman, Docker & Taylor Brown, Microsoft
Thursday, September 29, 12:30pm – 1:45pm, Room A411 – A412
BRK3319: The Path to Containerization – transforming workloads into containers
Containers, micro-services and Docker are all the rage but what workloads are they used for? And how can you take advantage of these transformative new technologies? In this session you will hear from a user that has succeeded in taking their existing .Net application and migrated it into Windows containers proving them the agility and flexibility to further transform the application. But where do I start with containers? We will further cover concepts and best practices for identifying and migrating applications from existing deployments into containers and how to start down the path to microservice architectures.
Speakers: Taylor Brown, Microsoft & Matthew Roberts, Microsoft
To get ready for Ignite and to learn more about Docker, read the eBook Containers for the Virtualization Admin by Docker Technical Evangelist Mike Coleman.
More resources
The post Visit Docker @ Microsoft Ignite – Booth #758 appeared first on Docker Blog.