Issue 059.
Get E&O weekly. | Subscribe
Digital health research from Brian Dolan.
Welcome to E&O.
Last week I wrote about a secret JNJ acquisition and wondered if the VA confirmed that Google/Nest health project I wrote about last year. Next week I am open to ideas — what should E&O dig into? Here's what's happening this week:
The 4th of July holiday is coming up this weekend in the USA, so E&O is coming at you a bit earlier in the week.
The FDA's digital health team is on a hiring spree. Is this prep for Pre-Cert? More here.
Still thinking about Apple adding sleep tracking to the Watch. I think it is a fair bet that Apple moves deeper into sleep health, into quasi-diagnostic territory as they did with AFib. First, their heart rate sensor was just for exercising, remember. I could see their sleep efforts evolving quickly and moving into FDA-regulated territory for a huge, under-diagnosed condition like sleep apnea. (How many sleep-deprived spouses would buy their snoring partner an Apple Watch thanks to that feature?) As far as the FDA's concerned, this would be for information-purposes-only like the ECG app, but those alerted to an issue could go see a doc to get a real diagnosis. Tell me I'm wrong.
One of Apple's few digital health partners, Evidation Health, raised a $45 million Series D round. Others beat me to the punch here, but the big reveal in the press release was that Evidation would move into "virtual care," which it describes as "digital interventions, treatments, and tools." This is a big move for them and one to watch.
Over at Out-of-Pocket, healthcare-focused, comedic analyst, Nikhil Krishnan has a great write-up of Akili Interactive's recent progress and digital therapeutics in general. It got me thinking about digital therapeutics that aim to have a direct therapeutic effect on neural pathways (play this game and it will change your brain) vs. those that use CBT and, therefore, have an indirect therapeutic effect. Pear Therapeutics has been somewhat successful at carving out Prescription Digital Therapeutics (PDTs) as a supercategory of digital therapeutics. But Akili may be in a position to take that one step further.
You probably heard about this deal by now, but Sidekick Health announced a broader deal with its existing partner Pfizer. This partnership actually predates Sidekick's already announced deal with Bayer. The Pfizer deal, which sources have confirmed is an $8 million one, will focus on therapeutic areas including ulcerative colitis and Crohn's disease initially before expanding into rheumatoid arthritis, atopic dermatitis, and psoriatic arthritis. It will initially roll out in Finland followed by other markets in Europe. Sidekick already works with Pfizer on a smoking cessation program.
If you recall in Issue 043, I wondered whether Happify's trademark for "Kopa" revealed the branding of its first DTx with Sanofi. This week Happify Health announced that Kopa was the name of its chronic disease management platform. It also revealed that the first therapeutic area for the platform was psoriasis. For the beta launch, anyway, Kopa for Psoriasis is an app-based suite of educational guides and tools along with social support from peers and professionals.
Two weeks back, MedRhythms secured Breakthrough Device designation from the FDA for its prescription digital therapeutic for treating chronic stroke walking deficits.
If you are looking for something long-form to skim through this weekend, this 16-minute read from McKinsey on healthcare innovation ecosystems might be a contender. Nothing too surprising.
Finally: Those moon-shooters over at StartUp Health have their midyear digital health funding report out. As always, it strikes an optimistic tone: so far digital health companies have raised $9.1 billion worldwide in 2020. The figure is very inclusive. For example, topping the list is cancer detection, genetic sequencing company Grail, which raised $390 million.
Did this get forwarded to you? Remind your friend they shouldn't be doing that every week, and then clear your conscience by signing up as a paying subscriber today! Get full access to E&O by clicking here.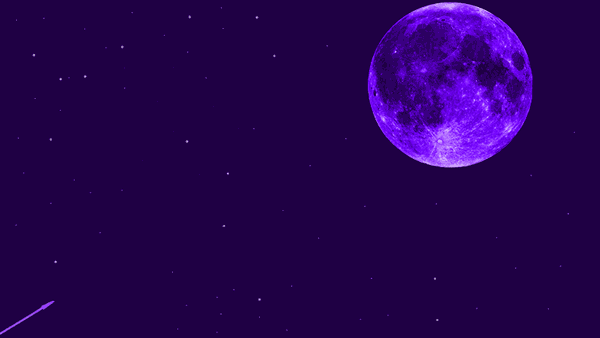 Otsuka's stalking horse bid for Proteus Digital Health is $15 million cash and shows it would manufacture digital medicines on its own
One of the questions I have about the fallout of Proteus Digital Health's Chapter 11 proceedings: Will Otsuka actually continue on with its plans for digital medicines? Will it keep making Abilify MyCite and expand into other, related therapeutic areas?
Prior to the Chapter 11 filing, Otsuka had already acquired a patent and some of the other assets it needs to do that, but it still needed Proteus to manufacture the ingestible sensor-embedded pharmaceuticals as well as the patches. Up until this point, it seemed, Otsuka continuing on with digital medicines still depended on Proteus — or Proteus under new ownership — continuing on.
This week Otsuka and Proteus came to yet another agreement, and it indicates Otsuka is at least somewhat willing to entertain the possibility of doing it all themselves.
The Japanese pharmaceutical company's US-based subsidiary has agreed to make a stalking horse bid for some of Proteus' assets. The bid amounts to $15 million in cash, and it also calls for a break-up fee that amounts to 3 percent of the final purchase price plus as much as $750,000 in reimbursement for documented fees related to the sale.
If you happen to put stock in the valuations that investors assign to VC-backed startups, at one-time Proteus had a $1.5 billion valuation. Now its remaining assets are set to be sold for $15 million. That's exactly 1 percent.
Of course, Proteus has until August 6th to find a better offer. About a week after that Proteus will be sold to Otsuka or someone else. Since June 10, at least 20 other interested parties have expressed an interest in potentially making a bid, according to court documents filed on June 23rd.
What is clear from the stalking horse bid agreement is that Otsuka is mostly interested in acquiring assets that would enable it to manufacture digital medicines. As I noted above, they already have acquired everything else they need from Proteus.
Here's the list of assets Otsuka specifically mentioned in the agreement: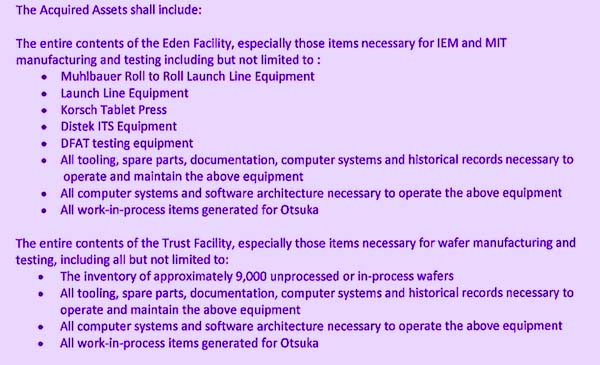 From the looks of the timelines outlined in the court documents, it's unlikely there will be further developments on this story before that August deadline noted above.
ICER to study Pear's reSET-O and other digital therapeutics for OUD
The Institute For Clinical and Economic Review (ICER) is about to begin a comprehensive study of digital therapeutics for opioid use disorder (OUD). ICER hasn't waded into digital health waters too often, but its study of the diabetes prevention program (DPP) back in mid-2016 — arguably — helped launch the category.
Among the conclusions in its final report on DPP, ICER:
* encouraged payers to cover DPP programs with no co-pays;
* suggested providers screen patients for prediabetes and, if identified, immediately refer patients to a DPP;
* and said that DPP providers and payers should create pay-for-performance pricing.
Omada Health was particularly excited about this report, as you can read in their 2016 recap here.
ICER reports show up in lobbying efforts for Medicare reimbursement, and I imagine they are a part of most pitches to private payers, assuming the results are favorable.
So, yea, this is a big deal for digital therapeutics.
And the forthcoming ICER report on digital therapeutics for OUD comes as Pear Therapeutics continues to make its case to payers. Swedish biopharma Orexo is working to bring a competitive offering via its partnership with GAIA, but oddly Orexo's OUD DTx is not one of the three products that ICER will study.
ICER's list of products includes Pear's reSET-O, ACHESS/Connections from Chess Health, and DynamiCare Health.
ICER explained that it winnowed its list of potential products down to just those that worked as adjuncts to medication-assisted treatment (MAT):
"Stakeholders suggested that telehealth approaches to MAT for OUD were qualitatively different from digital adjuncts to MAT, so we removed them from the final scope. Some stakeholders suggested only including FDA-approved digital therapeutics, but others encouraged us to consider other platforms with evidence supporting their effectiveness and the potential for FDA approval in the future. We elected to go with the larger group of digital therapies in order to give a broader perspective on what is available and to help inform future research."
The majority of public comments on ICER's planned study came from affiliates of Pear. Had Pear gotten its way in successfully arguing that ICER only study FDA-approved DTx, I believe ICER would have only studied Pear's reSET-O.
You can read the full scoping explanation from ICER here, but here's a preview of what the study aims to figure out:
"This project will evaluate the health and economic outcomes of digital therapeutics in addition to MAT in OUD. The ICER value framework includes both quantitative and qualitative comparisons across treatments to ensure that the full range of benefits and harms – including those not typically captured in the clinical evidence such as innovation, public health effects, reduction in disparities, and unmet medical needs — are considered in the judgments about the clinical and economic value of the interventions."
Quick links to E&O research reports
The links below aim to make it easier for paying subscribers to find the long-form research reports on the E&O site:
The Proteus Digital Health Report (Subscribers-only Link)
The Hinge Health Report (Subscribers-only Link)
The Digital Health Enrollment Report (Subscribers-only Link)
The Omada Health Report (Subscribers-only Link)
The Google Health Report (Subscribers-only Link)
The Pear Therapeutics Report (Subscribers-only Link)
The AliveCor Report (Subscribers-only Link)
Apple's Healthcare Work Experience (Subscribers-only Link)
Approximating Livongo's S-1 (Subscribers-only Link)
That's a wrap on Issue 059 of E&O.
The post What Otsuka bid for Proteus. Important DTx study begins. appeared first on Exits and Outcomes.