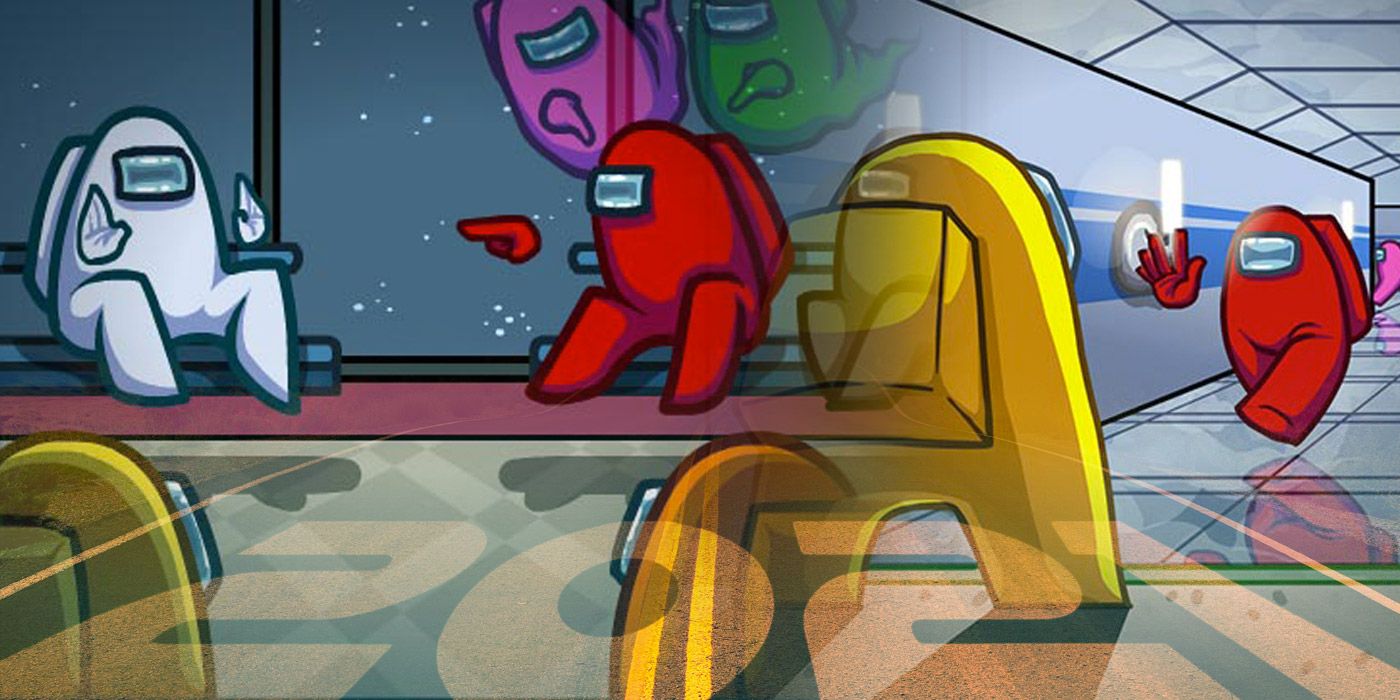 The popularity of the social deduction game Among Us was one of the most pleasant surprises of last year, as the playerbase exploded after people found themselves stuck in quarantine and longing to connect with friends and strangers. Popular Twitch streamers playing Among Us also contributed to the boom in popularity, and some people saw their own rises to fame as streamers thanks to the game.
Among Us came out in the middle of 2018, but many people can agree that 2020 was really its year. Before quarantine, most people hadn't heard of the quirky spaceman-murdering game, although it's since proved itself to be popular for hardcore and casual gamers alike. Thanks to its playability on mobile, PC, and recently Switch, Among Us is accessible to a playerbase that wouldn't normally play games. People have enjoyed playing with friend groups, family, and with complete strangers online all through last year. As 2021 continues on, it's time to take a look at what this year has in store for Among Us.
RELATED: Among Us Fan Creates Impressive Isometric Pixel Art Scene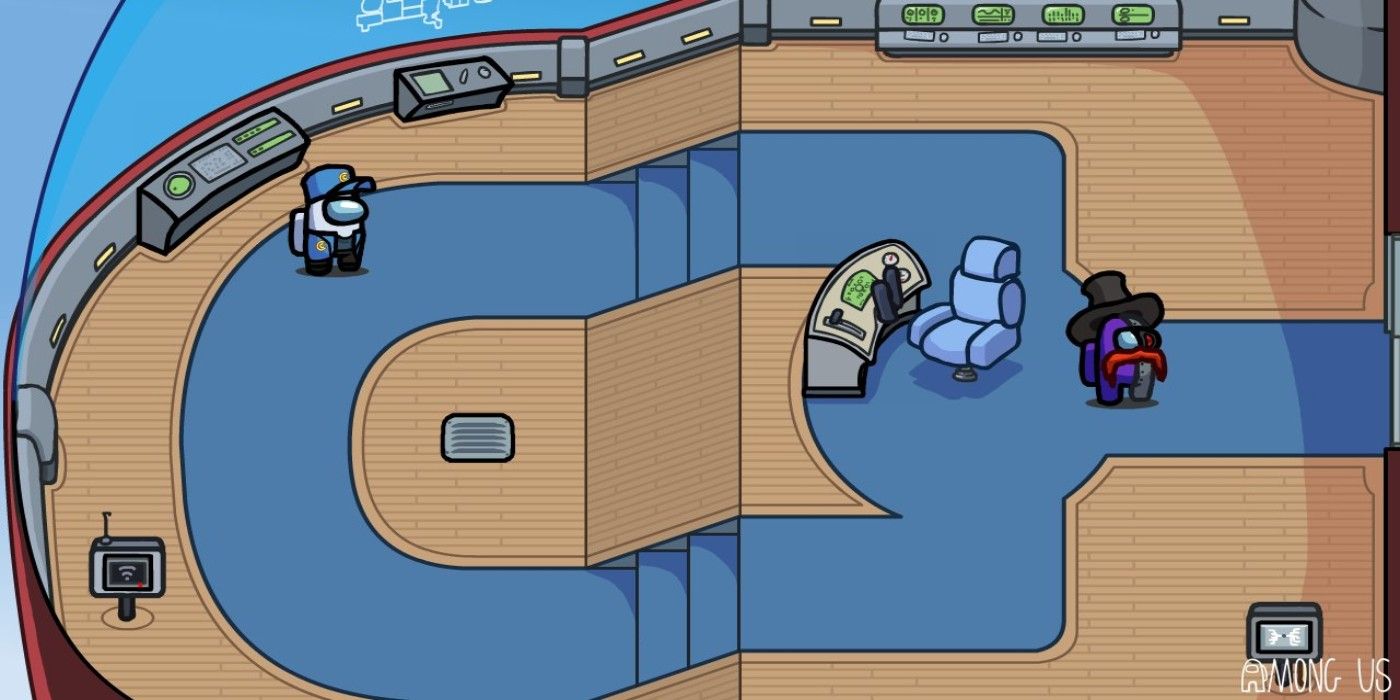 Players received news of the upcoming map at the 2020 Game Awards, and some people have even accessed the Among Us map early through a Switch glitch. This will be the fourth map for the game and is based off a location from another of InnerSloth's games, entitled Henry Stickmin. The map will include Henry Stickmin cosmetics, and has been revealed to be pretty big. As expected, there will be new tasks in the map, although it remains to be seen (but is unlikely) if any of those tasks will be added to the other maps.
Many Among Us players have their own preferences about maps, although the Skeld is the most popular. What makes the Skeld popular (average size, lots of vents for the imposter to use, ample room to run from imposters) aren't all part of the Airship, but players may find new ways to enjoy and strategize in the new map that they didn't have before.
Because Among Us is a social deduction game, the biggest draw for many people is the social aspect, as well as trying to win on whatever team one is on. Knowing a map and its task locations well is integral for any win, whether the player is a crewmate or imposter, so it makes sense that there are less maps. Many people play the game over and over again, so they get to know the maps very well. It's unknown whether InnerSloth will unveil more maps as 2021 progresses, but keeping the map number small could be beneficial for players. What's most likely is that the developer will wait for reactions and feedback from the Airship in Among Us before making any plans for future maps.
Innersloth surprised and delighted Switch players by porting Among Us to Nintendo's handheld console late last year, which has only helped boost the numbers of this immensely popular game. Many people had a personal preference between the controls on mobile and on PC, and adding in the Switch gave people another option. Cross-play enables anyone playing the game, no matter what console, to join together in a session.
Not long after the Switch port, the official Xbox Twitter account announced that people will be able to play Among Us on Xbox platforms in early 2021. Not only that, but the social deduction game is coming to Xbox Game Pass, although it's not been confirmed exactly what day this will happen. Given how quickly the Switch port happened, it would make sense for the Xbox port to be similarly fast. Players can hope for "early 2021" to mean sometime in winter or early spring, with April or May being the latest month, barring delays. Of course, it's important to keep in mind that delays have become more common in the pandemic.
With the game playable on mobile, PC, Nintendo Switch, and soon Xbox, the obvious remaining question is whether the other most-played device will be receiving an Among Us port: the PlayStation. There's been no mention of exclusivity with Microsoft, so many people are speculating that 2021 will be the year that people can play Among Us on PS4 and PS5. Of course, there are no guarantees of anything, but the developer has shown itself to be able to keep up very well with the huge influx of new players and add in a console port in 2020, as well as put work in toward another console port for early 2021. It's likely that the Xbox port will release before the PS4/PS5 one is announced, if the pattern with the Switch port coming before the Xbox announcement is anything to go by. Of course, they may overlap, but hopefully players will get news soon.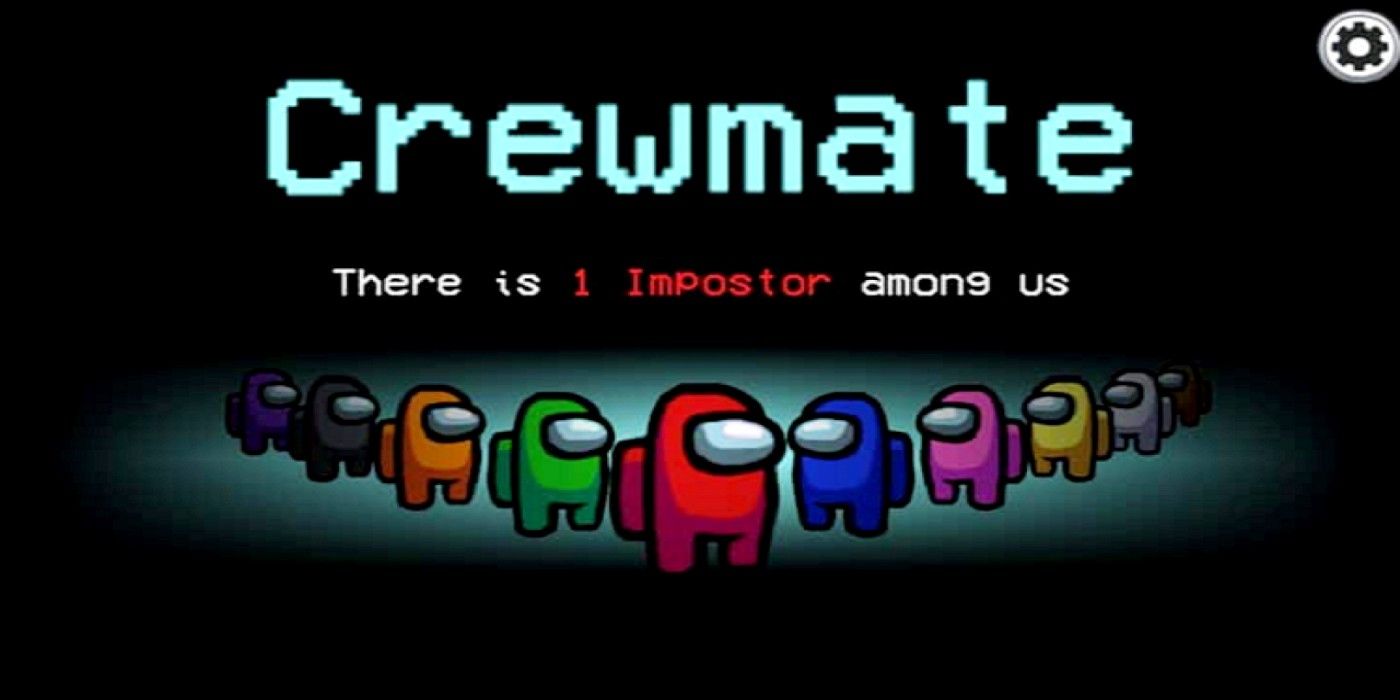 Among Us was one of the most popular games of 2020 by many standards, and its rise is showing no sign of slowing. As long as the developer keeps adding new innovations and keeping up with managing a growing playerbase, things look bright for Among Us going through 2021. The online shop has new items, so InnerSloth may be focusing more on merchandising, which would only expand the game's reach and impact on the world. Collaborations with other forms of media are also possible, as other franchises have done before and succeeded, like Pokemon and The Witcher on TV.
Games like Among Us that anyone of any age or demographic can play and enjoy often have the potential to reach larger audiences. A big part of the game's draw is that it brings people together (even to accuse each other of being murderers). Many areas of the world are still under lockdown and quarantine, and that situation has shown itself to be conducive to social games like Animal Crossing: New Horizons and Among Us. As the global pandemic and stay-at-home gaming continues in 2021, the game will no doubt continue to be a popular hobby on an increasing number of platforms.
Among Us is available now on Mobile, Nintendo Switch, and PC. It will be released for Xbox One and Xbox Series X/S in 2021.
MORE: Among Us Fan Creates Incredible Kill Animations Based on Horror Films